G/Day Self.
G/Day mate owyergoin?
Ahhh not bad mate, can't complain.
So whatcha been doing?
Not  much mate but I am having fun doing it.

Acquired an old Garrett GTP 1350 in a non going condition. It is now working fine after a bit of fixing here and there.
   What didja get that piece of crap for.
It's not crap mate this tecta works fine.
  Ahhh BS it's an Old School  dinosaur.
Old School still works for me mate.

This detector although getting on a bit is a good, performer for coins and jewellery and has a lot of handy features inc a salt mode for the beach.
I gave it a run this morning at my fav playground"Pine Island". This area has been worked to death over the years and all I found in the good target range were small lead sinkers and a couple of deepish long time lost 10 cent coins
   These machines are a rare find on Ebay these days and at the right second hand price will satisfy many beginners and pro's alike.

Some info here.
https://www.garrett.com/hobbysite/hbby-manuals/gtp_1350_manual.pdf

adrian ss

Contributor Plus





Number of posts

: 2950


Age

: 74


Registration date :

2015-07-03



Gave the 1350 another run at Pine Island yesterday and found this 9k pendant.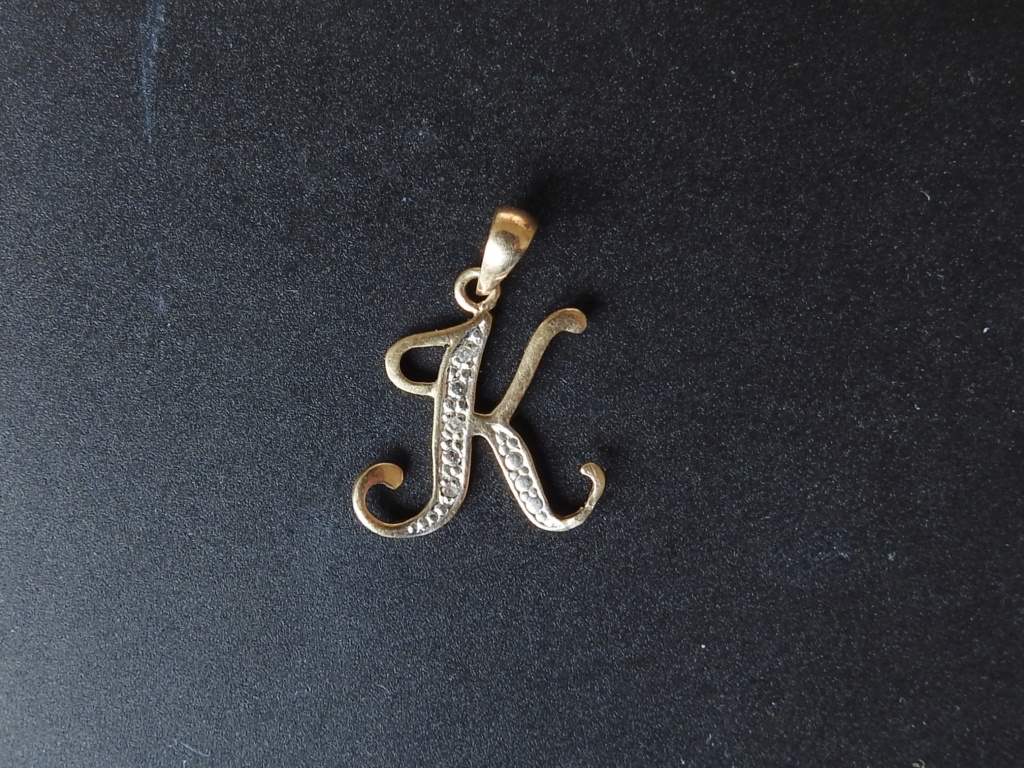 Then this morning I thought I would try for the chain. Spent a bit of time cleaning out the bottle caps ( driving the tecta crazy) in the area where I thought the chain would be. Didn't find the chain but did find this very small 9k white gold n diamond pendant.
Both are set with small diamonds.
The sensitivity of the 1350 to chain and small jewellery items is excellent.
The smaller pendant signalled in the iron foil range.
The sensitivity of the 1350 very nearly matches my Gold Bug Pro on small gold chain and jewellery items although possibly does not go as deep.
The detector is very easy to use and set up to my own disc programs. It does run a threshold that is adjustable. The 1350 is a bit chatty over granite rocks but on the whole it seldom makes a noise unless there is metal under the coil. Pinpointing is spot on and depth read out is good for coin size targets. The size Profiling feature is useful once it is  mastered.
Last edited by adrian ss on Tue Jan 14, 2020 7:02 pm; edited 4 times in total

adrian ss

Contributor Plus





Number of posts

: 2950


Age

: 74


Registration date :

2015-07-03



Nice going for an old model coin/relic detector Adrian, well done. I wonder whats happening with that new model Fisher PI coin/relic detector? Any more news on it?
Cheers Kon.
No news on the PI kon
Sent an email to Fisher a while back asking for an update but no reply.

adrian ss

Contributor Plus





Number of posts

: 2950


Age

: 74


Registration date :

2015-07-03



Thanks Adrian. I'm hoping for some positive news by 2020
Cheers Kon.
I have detected the Pine Island South beach regularly over the years since 1980 and yet it is still giving up long lost coins.
This morning with the 1350 on the way back to the car I decided to walk through a wooded and thick undergrowth area and within 5 to 10 mins had located a 1984 and 1994 0ne dollar coin, a 2001 50 cent, a 2005 ten cent and a 1974 20 cent. These coins were in an area that looked very uninviting but maybe back in 74 it may have been less overgrown. It is now very overgrown and littered with buried  steel bottle caps, al foil,ring pulls and tent pegs.
I have kept away from this spot because of so much rubbish in the ground but maybe it is worth a concentrated search using a small concentric coil.

adrian ss

Contributor Plus





Number of posts

: 2950


Age

: 74


Registration date :

2015-07-03



These are the places that most people avoid & this is where a good discriminating coin/relic detector, is best put to work over.
Like in a trashy iron infested gold locality full of junk, especially ones set up for camping long ago, because of the poor or lack of discrimination capabilities detectors designed for locating gold have, the majority of us detectorists avoid them.
Mind you, these junk strewn sections of ground, found on just about every a goldfield, consist of most likely virgin ground, some of which being very close to, or within the actual diggings themselves, are well worth swinging a coil over, especially with a top notch VLF detector, with excellent discriminating capabilities.
An example here is when a m8 of mine was introducing a newbie, who had just bought a second hand Minelab VLF Gold Monster. He brought him to an area similar to what I'v discussed above, so that he could play around with his new toy, in order to get a feel of how it performs & its operating functions/characteristics & within the first half hr of detecting (in amongst the trash) he got a good solid signal response of which my mate (whilst showing him the ropes) dug out for him, only to reveal from 6 inches down, a quartz specimen, containing over 2 ounces of gold. Boy was the newbie overjoyed with what he had found.
My mate on the other hand, who had brought him to the locality, took a few days to recover after spitting chips, because he was on a dry spell of several weekends detecting.  
but he eventually got over it.
As for the newbie, thinking gold wasn't so hard to find after-all, had been swinging a coil like a madman ever since, for Zilch in gold takings. Talk about been bitten by the "Gold Bug" hey?  
Cheers Kon.
That's beginners luck at it's  best . You have to feel good for these people especially when you are showing them the ropes and the time spent pays off.
    Another area here near Canberra that is a good coin producer is Casurina sands. I spent many hours there between 1980 and 2001 detecting the old dried up river bed that is /was covered in trees and bushy undergrowth. The ground was all  water worn river rocks and gravel and to look at you would not think that anybody had been there.
    I was using a Fisher 553D vlf tr gb discriminator. This detector has an excellent ground balance ability. lots of knobs is heavy and is fully manual.
I would search in the GB mode and switch to Disc to check  each target using the reverse discrimination ability. I had to be sure of my TID before digging because the ground was so difficult to work in and there were a great many bits of rubbish in the ground. To dig every one was painfull.
    Using the reverse disc was a slow and tedious task because very accurate control of the coil hight was   required to accurately ID a target metal but it was worth the effort because I located a great many pre decimal coins in this area which I still have today.
    The 553D taught me an enormous amount about how to use metal detectors, how to gb correctly, how best to use the sensitivity control and how mineralisation can effect the detector TID and it also taught me to be patient and to work the ground slowly and to focus my mind to avoid becoming negative or despondent with all of the rubbish targets.

adrian ss

Contributor Plus





Number of posts

: 2950


Age

: 74


Registration date :

2015-07-03



Worked out the depth limit of the 1350 on an Aussie one dollar in my back yard mineralisation which is high ish  is 7 inches.
My test patch coins are buried unprotected and have been in the ground for around ten years now.
Air test TID reading for the one dollar .is 7-8 and in my ground it is 12. In neutral or quiet ground the in ground and air test figure is 8.
   This is typical of vlf discriminators and is one of the reasons why it is not wise to take much notice of disc figures in mineralised gold fields.
Also as mater of interest; The 1350 responds to smaller gold than my sdc2300.

adrian ss

Contributor Plus





Number of posts

: 2950


Age

: 74


Registration date :

2015-07-03



---
Permissions in this forum:
You
cannot
reply to topics in this forum