G'day everyone.
Well it was a magnificent day yesterday morning. I headed to Talbot for my first detect for the year and happily came home with 9 pieces.
2 pieces were inside rock and took some force to get them out. I turned the sensitivity down from my ususal 20 to 15 and the signals were brilliant. Every signal yesterday was bright and crisp, probably just the factors of the day though. I was expecting it to be difficult to detect as for some reason my radio was getting a lot of interference around the Gordon area. I thought maybe my antenna had broken off but it is still there.
Anyway, the pieces weighed in at:
0.49 gram, 0.1 gram, 0.06 gram, 0.05 gram, 0.28 gram, 0.23 gram, 0.06 gram, 0.12 gram and 0.38 gram.
A nice tally of 1.76 gram for the day. Very happy with that. You wouldn't want to be terrified of spiders at the moment because they are everywhere out there. First the mosquitoes, then the flies, now the spiders.
I will finally get to use my B&Z booster soon. It was supposed to be my Christmas present but instead I made it my birthday present.
Good luck out there everyone.
Regards Axtyr.
Last edited by Axtyr on Mon Jul 17, 2017 8:57 am; edited 1 time in total (Reason for editing : Re-install photo)

Axtyr

Contributor Plus





Number of posts

: 637


Registration date :

2014-01-20



I can see we are in competition again for the small ones
You sure you arent hoping over the ditch & raiding my patches?? Well done mate. Keep them coming.
Good luck out there
JW  

kiwijw

Contributor Plus





Number of posts

: 1831


Age

: 61


Registration date :

2010-09-02



Well done Axtyr. All/any gold found, is good gold.
Cheers Kon.

kon61

Management




Number of posts

: 4995


Registration date :

2010-02-19



Good job Axtyr.
First outing yesterday for 2017 and came up with a single .7g piece.
Great day, but could've done without the spiders and webs!
Cheers, JLC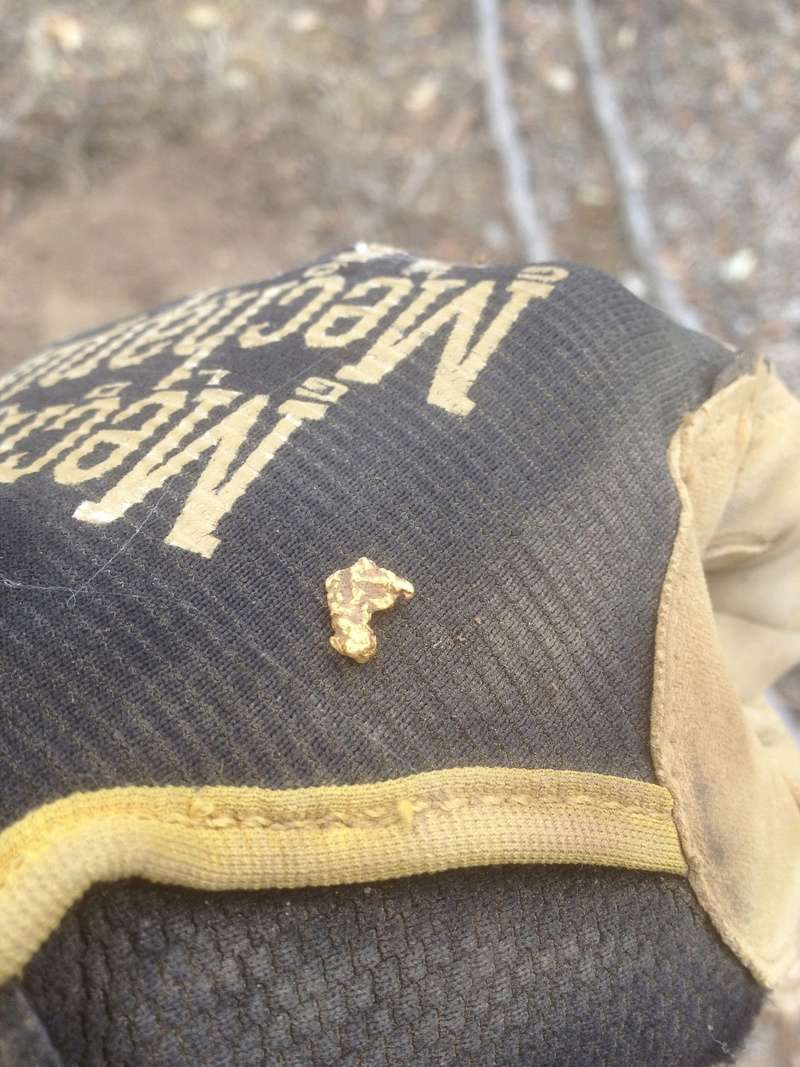 JLC

New Poster





Number of posts

: 2


Registration date :

2016-05-03



Ax

Great start to the year mate
Very nice start for the year Axtyr.
Congrats and hopefully the rest of the year is going to be a good one for you.
Cheers.
Mike.
Great start of the year .

Well done.

You mention spiders?

U can have my share of goldfields i go fishingggg.

GoldEN


Very nice Axtyr
You must have a retirement jar filling up as well  
And thanks for sharing
*******************
Hi JLC
Not a bad little bit!  
Yep plenty of spiders and bugs out in the bush
Dont you just hate not watching where you are walking as your eyes are focused on the ground.
Feel something stop you
Look up and your face to face with a big spider  
Nice going Axtyr, good to see you have opened the account for 2017 and your beating me by .26
I don't know about you. I'm getting the massive Orb weavers and tiny but brutal mozzies  
Bring on the cooler weather.
Cheers,
Lee.

NeoGeo

Good Contributor





Number of posts

: 125


Age

: 44


Registration date :

2015-05-06



Top start to the year Axtyr.
Great little collection to kick the year off, that's for sure.
I always find the experience of walking into a web only to find the rotten thing staring at you very character building. I rather them than snakes though
Bernie
Determined1

determined1

Contributor Plus





Number of posts

: 375


Registration date :

2013-03-27



---
Permissions in this forum:
You
cannot
reply to topics in this forum