Have made a DIY Minelab battery , it does not have a amplifier in it but works just fine with headphones and a amplified speaker , also made a external speaker , i cut the lead near the speaker and fitted a 6.5 socket and then had a headphone extension cable and cut that and fitted a in line switch which I got online from abr sidewinder for $8.
The battery was made up with these parts
Die-cast box HB5063
Toggle Switch St 0579
Switch Guard St 0584
Mono Socket Ps-0160
These parts are from Jay car with part numbers
5 pin female plug 03m-706-5 from eBay store $8
http://cgi.ebay.com.au/ws/eBayISAPI.dll?ViewItem&item=260681063460&ssPageName=STRK:MEWNX:IT
Battery - Bower xpvsfv100 7.2 volt 7500mh from Ryda online store about $65 does show its 8.2 volts but this is wrong put charges up to this.http://www.ryda.com.au/Bower-Sony-NP-FV100-Replacement-Battery-p/xpvsfv100.htm
If you look at the 5 pin plug there sockets are numbered with the key at 12 o'clock the socket 5 is for input +ve charger, 4 is -ve earth, 3 Audio red ve, 2 Audio black -ve , and 1 is+ ve power out.
I used a switch with the charging circuit , so of the ve of the battery ran 1 wire to socket 1 11 oclock position looking at front of plug, and another wire to one side of switch and then other side to socket 5 1 oclock position.
Wired the Audio up socket 3 to momo socket at the far end of plug furthest away from where plug goes in. and a wire from socket 2 to other pin on mono socket closest to where plug plugs in
.
With the battery I used a knife to pry open the case then was able to shake the battery out and remove one of the pieces of foam tape then placed battery back into the case
.
I then removed the cooper input terminals on the battery and you will see that I used these terminals rather than the large battery connections on the end of the battery, thsi was done due it appears from some experimenting that this is the inut charging points and also gives a regulated output power out with max output of 8.2 volts
.
So you will see 4 terminals in the middle of the battery on the circuit board use the outer terminals with left hand -ve and right side ve.
Have taken photos but having a little trouble posting them
Also a bit of further info Screwdriver T10 will open your Minelab Control Panel
And Jaycar sell covers for the mini toggle switches if you want to fit these to your control panel Part Number ST0590
Seem to have worked out the photos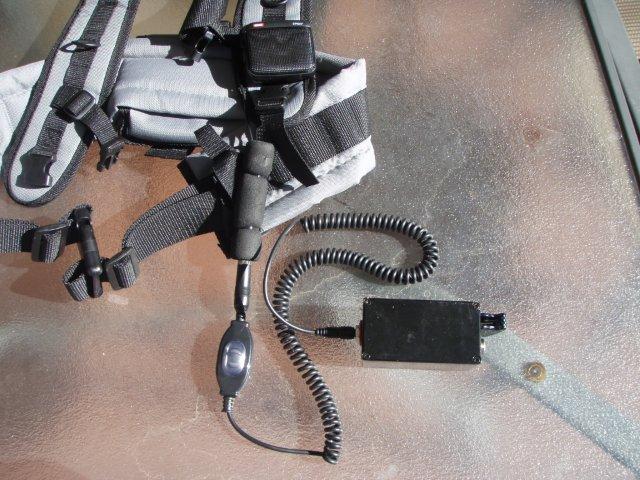 [i][list=1]
[*][b]

Justdigging

Contributor





Number of posts

: 42


Registration date :

2011-04-20



Hi Justdigging,
Nice little setup!
Does the battery still have the protection CCT?
I would add a 1A thermal breaker like this one
http://au.element14.com/multicomp/an-101-fc67200/circuit-breaker-1a/dp/698234
Just to be on the safe side
Cheers Mick

Mechanic

Contributor Plus





Number of posts

: 675


Age

: 39


Registration date :

2011-02-20



Great project Justdigging but I do tottally agree with Mechanic re the Thermal breaker (just for safety sake).

CostasDee

Management




Number of posts

: 3971


Registration date :

2010-11-23



Thanks agree mod 1 coming up , thanks also for the link

Justdigging

Contributor





Number of posts

: 42


Registration date :

2011-04-20




Mechanic

Contributor Plus





Number of posts

: 675


Age

: 39


Registration date :

2011-02-20



Similar topics
---
Permissions in this forum:
You
cannot
reply to topics in this forum