Recently acquired a motor out of treadmill, part of a verge pickup.
These motors are ideal for making a wind generator.
Looking forward to fiddling in the cave over the summer months, should keep me out of mischief.







Hi Nightjar
I will be waiting to see your finished project
Or the building of it as you go
Some wind generators here:https://www.bunnings.com.au/our-range/lighting-electrical/cooling/fans/household



Pebbles

Contributor





Number of posts

: 73


Registration date :

2010-06-04



Not those type of wind generators Pebbles..... The Fremantle Doctor will be enough.
Hi Nightjar, it will be interesting to see how you go with it. About 5 years ago I rewired a Fisher Paykel washing machine motor and it will produce 17 volts and light up a 130w spot light just spinning it over by hand in the vise. I never got around to actually installing it as yet I haven't sourced any blades or hub to fit the splines on the shaft. Can't rush into these things.
Rowdy

rowdy

Good Contributor





Number of posts

: 136


Age

: 82


Registration date :

2008-10-21



This motor puts out enough power spinning by hand to light a vehicle headlight bulb.
Will have to do some research on how to control amperage to the batteries.
Nothing ventured nothing gained considering the motors are free, laying on the verges after the novelty of getting fit on the treadmill wanes.
Slip ring is about the only item i'll need to buy.
  30A 250Rpm 380 VDC/VAC Wind Generator Slip Ring FOR Wind Turbine
eBay: 351943486016

Xracer550

New Poster





Number of posts

: 3


Age

: 66


Registration date :

2022-01-29



Nightjar, piston broke, Cranky Emu and moredeep like this post
That is awesome Nightjar. I love that stuff.

Are you using the scooter motor to produce electricity? If so, how do you make a motor that uses power to one that produces power? cheers Pete.

piston broke

Contributor Plus





Number of posts

: 1630


Age

: 63


Registration date :

2011-05-07



Good morning PB,
Some motors produce AC power when spun but the simple use of a rectifier fixes that.
So yes this experiment will use the Razor motor to produce generation power.
Have heard of a washing machine motor being used.
Years ago I played around with a car alternator and burnt out a portable drill trying to find the minimum spin speed for charging.
This experiment failed because a car alternator needs a few horsepower to excite the charging, hence I stuffed my drill...
Spent weeks on this monster (photo below) that had the ability to feather the fan in strong winds. (Like a windmill)
Failure! Consistent winds were rare at the camp so the idea was scrapped. The fan is gathering dust under a tree.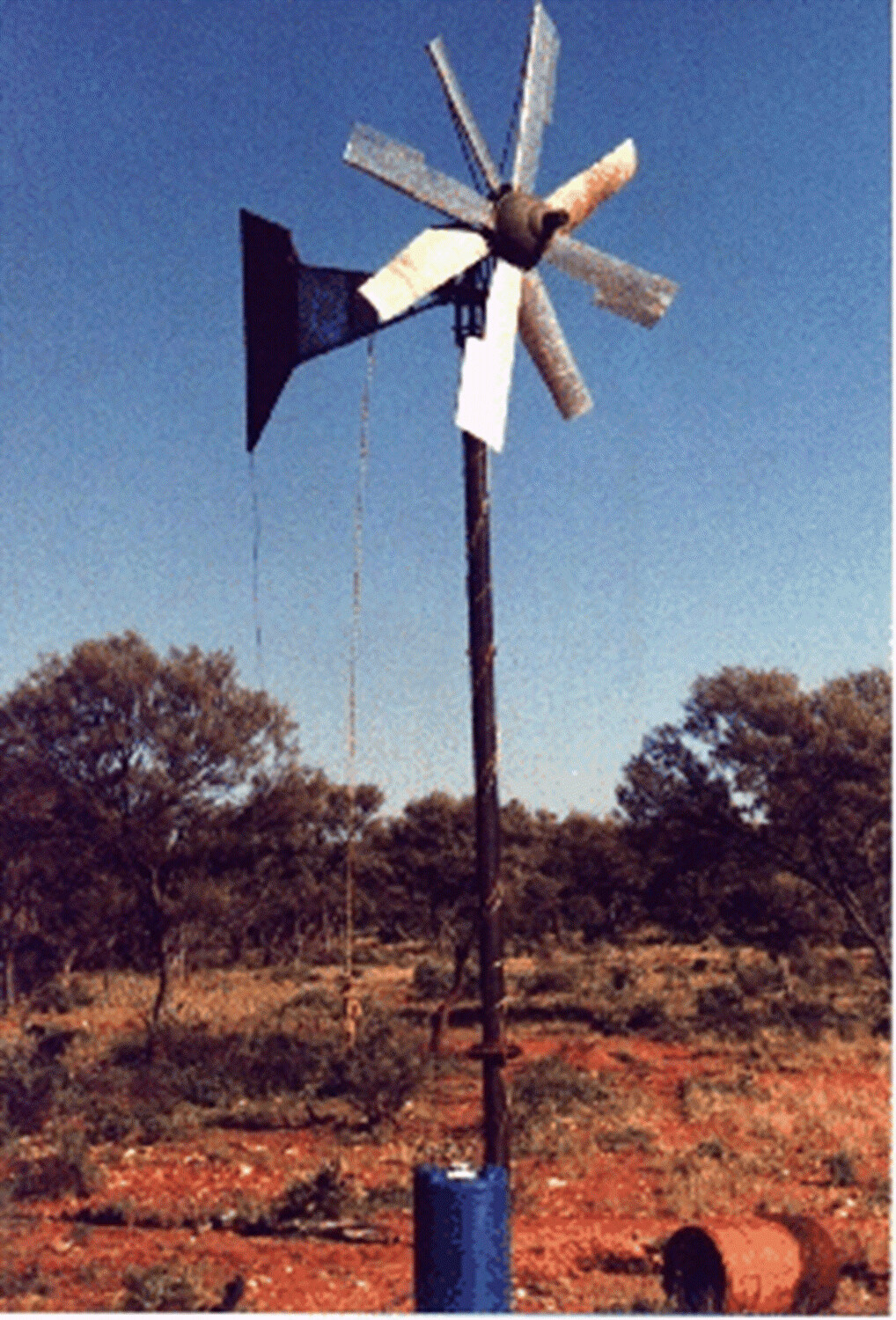 Similar topics
---
Permissions in this forum:
You
cannot
reply to topics in this forum