Snapped up an old Sea Hunter Mk II for 240 bucks from Cash Con last week.
In great shape and works well.
This is an old but proven Beach hunting and Scuba PI.
Literally a switch on and go machine. If you are a dig it all type beach hunter then this tecta will serve you well. The machine does have discrimination of sorts but for best depth and target response, leave the disc off.
Not as deep as the Infinium or TDI,  ATX or Whites Dual field but pretty good just the same plus it is WP to deeper than any of us can dive and can find Aussie 20 cent coin at least 18 inches down in wet salt sand with the 8 inch mono.

The 8 inch mono is well suited to in the surf hunting because it is easier to handle in ocean currents. The 10 x 14 can be a bit tiring and needs a coil support bracket to keep it from flipping up in the waves.

If you want to cherry pick 18k and up to 24k rings then set the disc to between 3 & 5. You will not find much of anything else but if the high k gold is there you may get lucky.

If you set the SH disc to knock out steel bottle caps then kiss good-by to all 9 k and most 14 k stuff.

adrian ss

Contributor Plus





Number of posts

: 3058


Age

: 74


Registration date :

2015-07-03



Tried the Sea Hunter on gold sandwiched between a piece of maghemite and iron stone. It did ok on this 1.3g nugg.
Had the trash eliminator set to Discrete Elimination with disc at 3. It was a bit chirpy on the maghemite but the nugg was audible with the rock sandwich held at approx 7 inches from the coil. At five inches the maghemite signal was dominating
      So the ole Sea Hunter may work in some moderate gold fields although sensitivity to sub gram nuggs is not good.
With disc at zero and discrete elimination selected most normal iron mineralisation was quiet.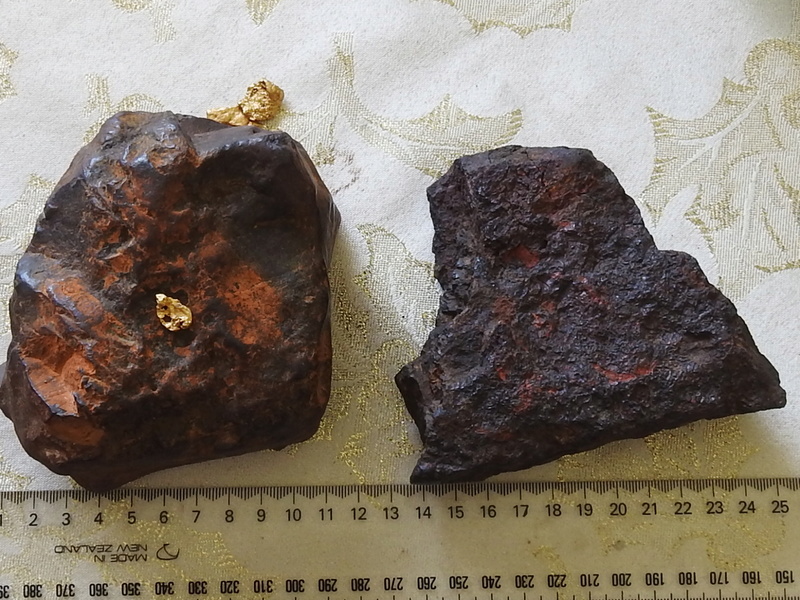 adrian ss

Contributor Plus





Number of posts

: 3058


Age

: 74


Registration date :

2015-07-03



This machine marked the beginning of many gold rushes around the world. Second time out brought home 40g.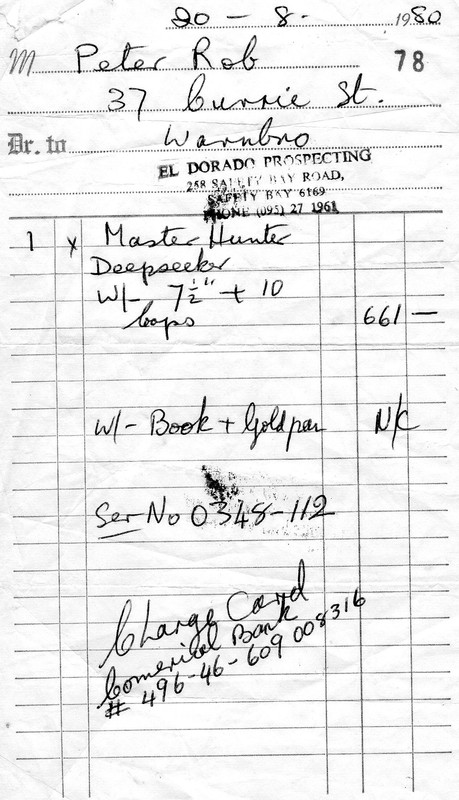 Definitely agree there mate.. That machine found gold in the early days and it can still find gold today.

adrian ss

Contributor Plus





Number of posts

: 3058


Age

: 74


Registration date :

2015-07-03



---
Permissions in this forum:
You
cannot
reply to topics in this forum