Hello all i Just joined, and introduced earlier and this is my first post.
i would have Posted and joined sooner as ive been following this site for many months whenever i had signal its been informative and helps pass cold nights.I live in blue mountains and like many i guess watched youtube vids on all the big nuggets and how easy they are to find...silly me.
I borrowed and bought a Pajero and went and lived in the hills around Hillend, Tambaroora, Hargreaves etc etc..slept in the car. detecting the commons and anywhere i was allowed.collecting nails and bullets and such trying to find a nugget thinking i would find a kilo or two within a month, well that didnt happen..after another 5 or 6 months I even started believing that gold nuggets actually didnt exist and were made up by detecting companies to sell products with shills promoting them etc etc.. i think the isolation and lack of success was making me paranoid..My best mate then lent me his detector , a sd2300d i think that had been modded. So i spent next few months day and night digging up everything i was sleeping every second night so i could detect through the night..
Anyway NOTHING..
I got desperate i then started detected parks in Mudgee when i needed extra change with the xterra705.. the Area is FULL of 1 and 2 dollar coins. i took care to leave Zero footprint so it doesnt spoil it for others,
I detected the Historic Areas where i thought there may have been traffic in the day during the gold rush and found an 1855 Gold sovereign. My first major find.
Then i detected somewhere completely different and found about 6 or 7 nuggets in Quarts over 3 or 4 days, about 35 grams of gold .i would have found more there im sure but i was so tired and when i found one id stop and have a break.. then it got so cold my shoulders ached too much the ground is hard,
I also found garnets, quartz Crystal and a large 3kg block of amethyst..
at least now i know what nuggets sound like now.. a little upsetting as i know ive passed up that sound so many times in favor of louder sounds...nails as such lol
I found that the RIGHT Local knowledge is the way to go.. People who have lived in the Area for generations.. Talk to them get the big picture of what it was like in the day its priceless..
when i first started my mate came out for two weeks and we went and asked a local in the local store and in hindsight i know now he had no idea what he was talking about.. anything for the tourists hey.. we passed so many more promising spots to end up in a spot we thought was good but of course had been gone over for many years by hundreds.. so a good rule to remember i think is to find a spot that looks like not even a goat would venture cos its too much of a pain in the A@#@sn LOL..
sorry for any Typos. i can hardly see the screen on this old laptop.
i hope those that need some inspiration find it because believe me. out there are prob many more Holterman Nuggets just waiting to be found by those who deserve? look? the most.
Im a little superstitious i think and believe in Karma.. well i want to believe that mother Earth only gives up the biggest and the best to those who work hardest for it.... Holtermann here i come?? lol
Living rough isnt so hard, just remember plenty of water and smokes if your a smoker, the two most important things,lol,.,.  food is easy, Grass and most organic things can sustain if need be,(if in emergency) just try to eat a variety .. Take some Salt too the body needs it  every few days half a drink of it in water, . otherwise you can get sodium deficency. And Drink lots of fresh Water. I remember about a month ago i noticed if i pinched the back of my hand it was like plastic it creased and wouldnt flatten out... a sure sign of dehydration.. and i didnt even feel thirsty. so watch out for that..
this my first and def not last trip as im getting ready to go out again, just need to rest for a week or two.. the Xterra 705 was my original machine and i believe it to be good as the sd2200d for me cos its lighter.. lots of Coins with the xterra including the 1855 Gold sovereign, with the SD2300d my mate kindly lends me i found the nuggets in a spot i found over 4 days (about 8 hours) 4 Days of gold after how many months.. 6,7,8?? i lost count.. Patience is a virtue?? sometimes it can be called insanity too hahah..
Important to talk to anyone you can,, just last week i talked to a fellow who was fixing a fence, we met up the following day and he showed me in one afternoon almost an ounce of gold panning in a spot that so many drive by.the panning doesnt do it for me though.. all those tiny pieces too much mucking around and not good for my back so i look in the Area nearby the panning spot hoping for the other half of the Holtermann.
Sorry for rambling, ive been isolated for a long time and it feels good to Say hello to other mad people who spend countless hours , days , months and years digging up old nails and lead...Hey we could get together and open up a vintage hardware shop and sell old horseshoe nails and belt buckles and buttons.??. might be more money in that??
whats the definition of Insanity?
Answer,  Detectorist ....hahahahahah
From another insane dude
Heres pics of my finds.. hope you enjoy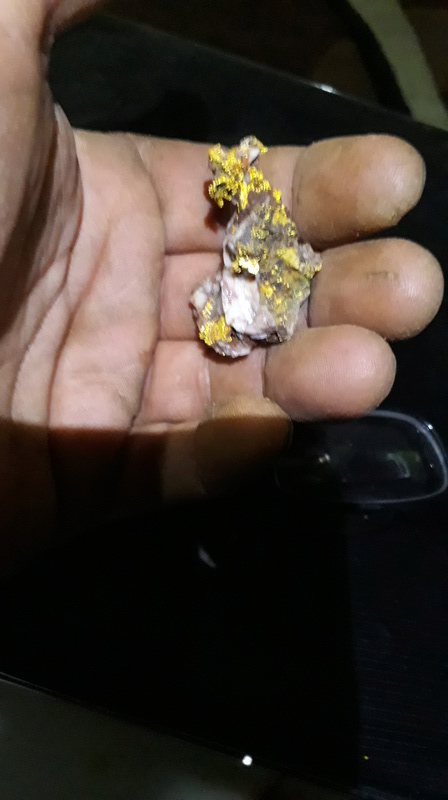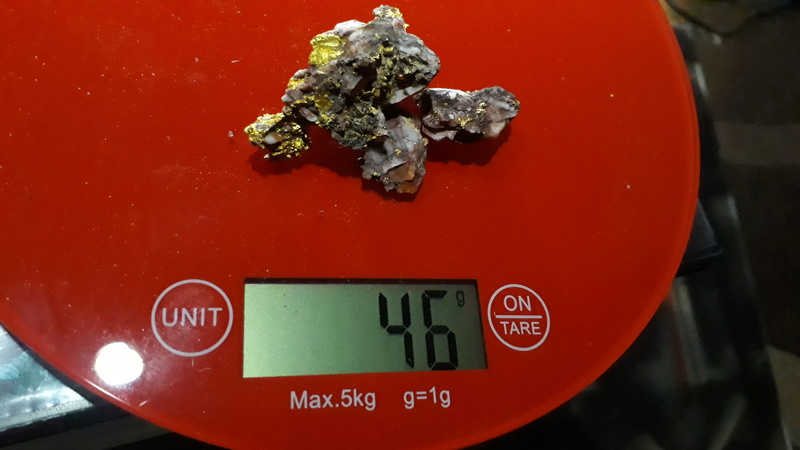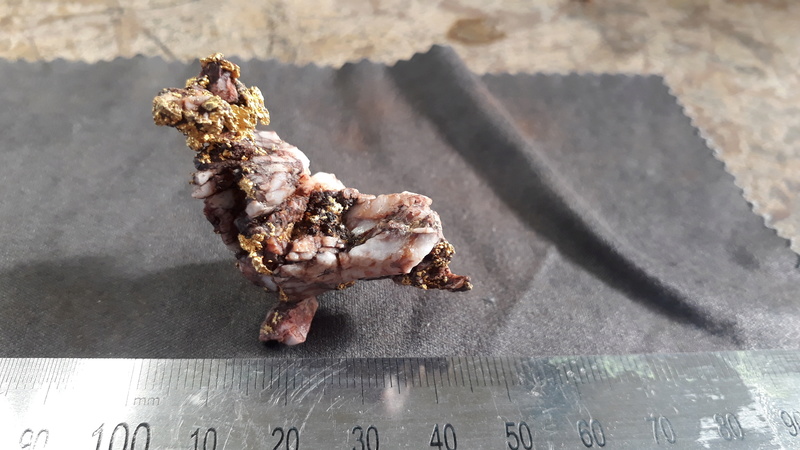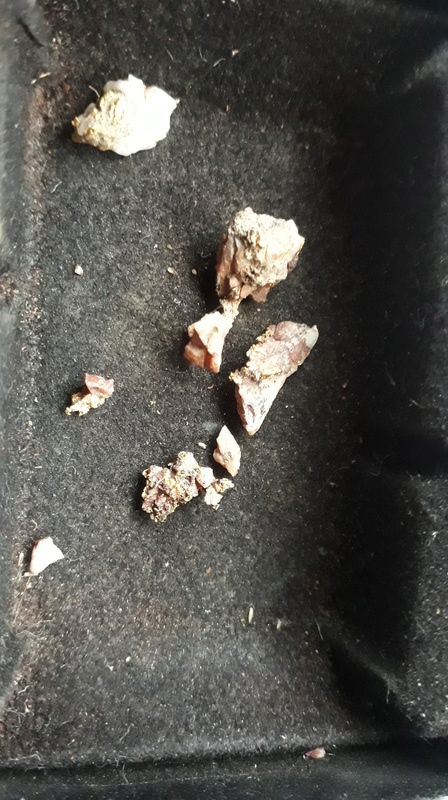 [url=https://servimg.com/view/19748356/12]
Last edited by Mistergee on Fri Aug 04, 2017 12:38 pm; edited 1 time in total (Reason for editing : pictures wouldnt upload)

Mistergee

New Poster





Number of posts

: 6


Registration date :

2017-08-04



G'day mate,
Where's your Holtermann nugget?
Gee, you are more than just keen,  more like crazy, mad and very very keen.  
I hope you don't get into trouble from your wife
Last edited by UNCLE BOB on Fri Aug 04, 2017 4:17 pm; edited 1 time in total
*****EDIT Mate lent me a SD2200d not 2300 as i said above sorry for error. it has a 12 inch MONO.
The most fun ive had in a long time

Mistergee

New Poster





Number of posts

: 6


Registration date :

2017-08-04



Mistergee.

Nice specimens there. I'd be more happy with that sovereign. If it is as good on the obverse side as it is on the side you're displaying (reverse) then it's probably worth about 15 ounces of gold in value. Excellent find.

Regards Axtyr.

Axtyr

Contributor Plus





Number of posts

: 647


Registration date :

2014-01-20



Very nice species and sovereign there Mistergee.
Congrats on your finds and thanks for sharing.
Cheers.
Mike.
_________________
Live long and prosper.  

Mike54

Management




Number of posts

: 468


Age

: 66


Registration date :

2017-06-16



Good yarn! sounds like you had a fat old time, I live for the day when I dig out a sovereign
what could be sweeter! history and gold all rolled into one, presumably some of the first gold found went into these coins, along with gold fever some folks here also have the rock sickness (such as me) and will appreciate a picture of your other finds if you wish to share.
Wayne.

Digginerup

Contributor Plus





Number of posts

: 2400


Registration date :

2012-05-17



Top going. Well done Mistergee. Thanks for sharing your adventure with us
Cheers Kon.
Enjoy!!
Thankyou for the great write up and pictures..
Wow!! Love it..

Jen

Contributor Plus





Number of posts

: 901


Registration date :

2017-06-16



Thought I worked hard, you have inspired me to work harder and longer hours...great adventure...thanks for sharing. Nice coin and speci..........

California

Seasoned Contributor





Number of posts

: 153


Registration date :

2016-05-08



Onya, Mistergee - you've clearly got the spirit of the old-timer prospectors and that's a rare and precious thing nowadays. Thank you for sharing your story. I wish you good health, safe travels and all the luck in the world.

hiluxer

Contributor





Number of posts

: 23


Registration date :

2017-06-04



---
Permissions in this forum:
You
cannot
reply to topics in this forum