HI ALL.

My Name is Malcolm, and I have been a member of the forum for a few mts now, and throughly enjoy reading and hopefully obsorbing
the info on this site, sure is a lot of experance and know how here. I am just starting out in this as a hobby, and am in the prosess
of trying to sauce out a sd2200 or a Gp3000 as an entry level Detector.(The Minister for Finance has a limit in place.) So far I have only
contacted Nuggets Down Under and they said they would keep an eye out, and let me know if something comes up. I will contact Coiltek,
next and see if they have anything. I guess no great hurry but I went Panning a couple of days ago and managed to snare a few small
bits and now I am keener then ever. We are in Bingara NSW at the moment and will be heading south for a while, we are traveling around
AUS for a year or 2 or 6 and hopefully will get to catch up with some of you .

Regards MAL AND KERRY.

MALCO

Contributor





Number of posts

: 57


Age

: 68


Registration date :

2012-09-15



G'day Malcolm and welcome on board as you said there is plenty of interesting info and people on here. Hope you manage to get a detector soon and hope you have a great trip and find some gold along the way.
Cheers.
Mike.
Hi Malco,
Exiting times........my last big trip was from here in the West to Cooktown (23,000km)great fun( I like Hervey Bay)........don't forget to detect all the beaches.....if you do them with a 2200+, use a salt coil.....and/or buy an el-cheapo
VLF machine....just watch out for "needles" on the more popular beaches.
Enjoy.


sandy2010

Contributor Plus





Number of posts

: 821


Age

: 79


Registration date :

2010-06-25



Same, good luck with the findings. I'm on a road trip for a year or few as well and detecting when ever I get the chance. Maybe I'll see you around some time. Warrnambool beach has nothing on it except old spikes and nails and a few old cans from what I have found so far. Not sure about the water line because my detector won't discriminate out the salt. I think there are others that do it on a regular basis but leave the rubbish behind. I hope you do better than I seem to so far. Let us know of your finds when u start swinging,
Greg.
Thanks for the welcome, I went to Bora creek to'day and panned for a couple of hrs , no colour(can't count 1 small speck)but had a good time anyway.
Tomorrow off to Upper Bingara, there is a small gold mine still operating, so at least I know I'm in the right area. The Rivers
and creeks have been in flood for a couple of days ,but have now settled down.

Regards Mal.


MALCO

Contributor





Number of posts

: 57


Age

: 68


Registration date :

2012-09-15



G'day Malco,

Good to hear you had a win recently, and great to hear that you're so excited. I'm very new to this and am yet to find anything, even a spec would light up my face at this stage. Still plenty out there though, I just have to put my shovel in the right spot I guess.

Happy hunting.

Diggerdave

Contributor





Number of posts

: 21


Registration date :

2013-02-19



Hi Malco. We stayed a couple of nights last august at the 3Creeks Gold Mine at Upper Bingurra. Hot showers and toilets, top little camping spot. Paul is a top bloke, full of knowledge and for a small fee will teach you how to pan in the creek. We enjoyed our stay there and found a little bit of gold. Hoping to call there again this winter on our way home from Townsville. Cheers Grumpy.

grumpy57

Good Contributor





Number of posts

: 125


Age

: 63


Registration date :

2011-06-21



Hi Diggerdave and Grumpy

Well a change of location certainly made a difference, it's just lucky the rules are not the same as fishing, if I had to throw
the small ones back,I would have come home empty handed. LOL. I will see if I can post a photo. (not good quality sorry)
We are leaving for TAMWORTH Tomorrow.

Regards MAL.
No luck with photo, will try and work it out.

MALCO

Contributor





Number of posts

: 57


Age

: 68


Registration date :

2012-09-15



G'day Malco,welcome..new here myself,good luck on your travels and hope your finds are plentiful..only been detecting for gold for 12 months and it's a damn site harder to find than coins,let me tell ya
but there are lots of friendly,experienced folk on here so it'll make the steep learning curve a lot easier
All the best...Dave

Sharkbait

Contributor Plus





Number of posts

: 867


Age

: 65


Registration date :

2013-03-07



G'day Mal here is a link to help with posting your photos.
https://golddetecting.forumotion.net/t8442-how-to-post-pictures-on-the-forum
And this one hope these help.
http://photobucket.com/
Cheers.
Mike.
kiwijw in items for sale has a 4000 and is open to reasonable offers, Has a lot of accessories and appears to be a good buy, contact him and see how you go.

G.B.

G.B.

Contributor Plus





Number of posts

: 1241


Age

: 57


Registration date :

2012-01-31



HI ALL
Sorry we have been out of Internet coverage were we are staying(near Nundle). Thank you for info MIKE54 should be ok now.
GB I have seen the 4000 for sale but a bit more than the Hand brake will let me spend.
Dave I guess I should be happy
with my few bits that i have panned to date at least it the right colour. Tomorrow I will check out the peel river at Nundel and try
my luck.
REGARDS MAL.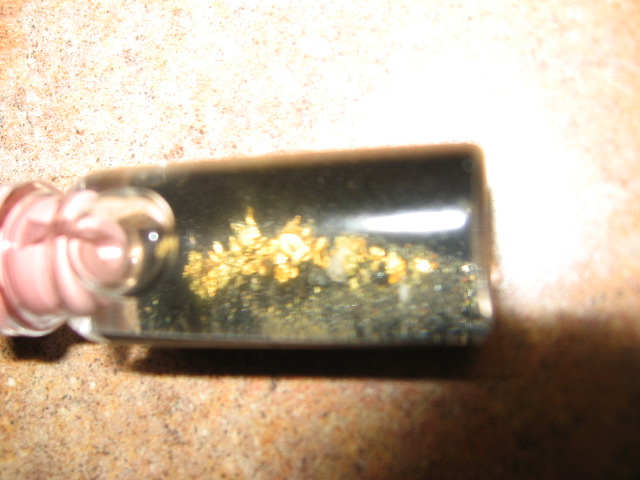 MALCO

Contributor





Number of posts

: 57


Age

: 68


Registration date :

2012-09-15



---
Permissions in this forum:
You
cannot
reply to topics in this forum