Been playing with the Vanquish  340 while the 600 is away for reps.
It is a very capable detector and is pretty much turn on and go type of machine. Operates on the same principal as the EQ600 & 800.
Has a Coin Mode, Ring Mode & All Metal mode, Sensitivity adjust and Volume adjust. No pinpoint but is easy to pinpoint with anyway.
   Handles a wide range of ground iron mineral conditions and also very good over wet salt sandy beaches.
The Coin mode will not respond to small 9k gold rings and Aussie 5 cent coin, it hits on everything else quite well.
   The Ring mode locates all Aussie coins and is a good mode to hunt in if you want discrimination and to be able to find small gold rings.
The All met mode is exactly that, it will ping on everything metal.
   A very simple to use and efficient metal detector. If you cannot find anything with this detector or any of the other Vanquish machines then it is likely that metal detecting is not for you.
These light weight 9k gold items detect between 4cm and 10cm in plastic bags and buried in my back yard.
Does not sound like much but is in fact better depths than what my SDC 2300 produced; It did not respond at all to 2 of these chains.
My Gold Bug DP was very much better depth on all of these items.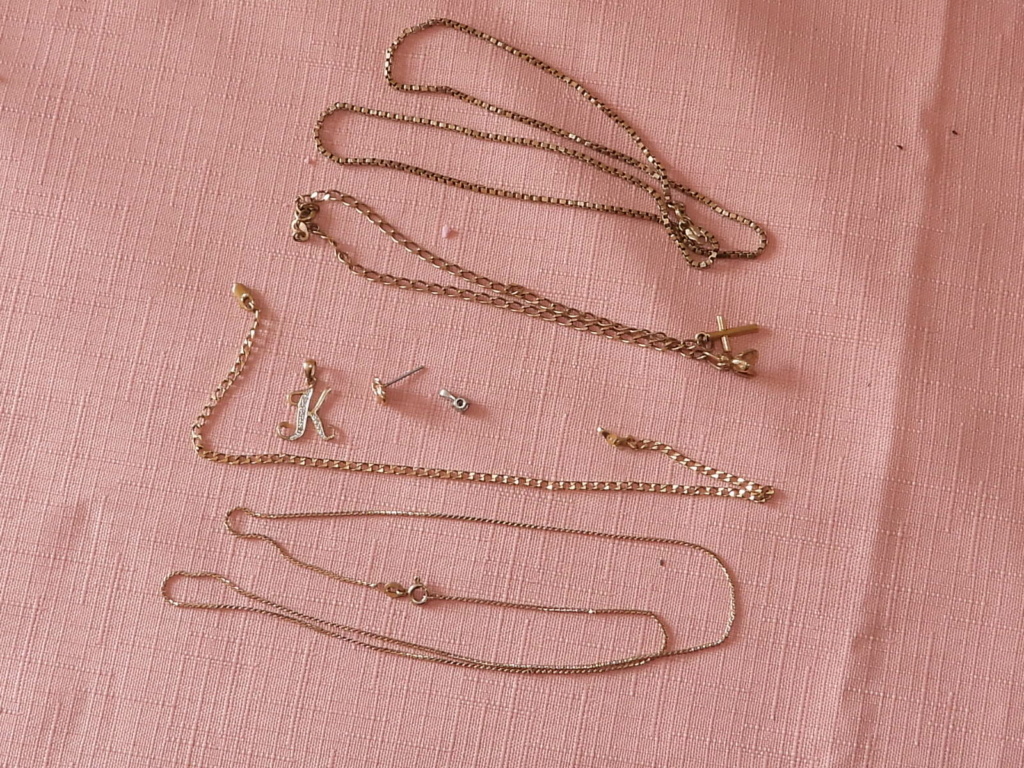 adrian ss

Contributor Plus





Number of posts

: 3058


Age

: 74


Registration date :

2015-07-03



geof_junk, Mike54, moredeep, PeterInSa and FreeFrog like this post
Hi, I received a vanquish 340 for Christmas and wanting to know what the symbol is between the ring and the cent coin? I call it the hamburger, lol. I am new to this and have never owned one, my hubby thought it might be a great activity to share with my 10yr old son. Out of the house and away from gaming. Thanks. oh, do I need permission to go searching on the beach? I have read the codes and ethics of searching and will register with our local group, but the beaches I am not sure of and what about parks, or the local footy oval etc on council land?

DeeElle




Number of posts

: 1


Registration date :

2020-12-26



Aluminium screw cap.
....Yeah it does look a bit like a burger aye.
Large silver and some big gold rings can display that icon. Remember that gold can display all the way from small iron to the high end of the disc range.
Practice with some of your home jewellery, nails, bobby pins and our decimal coins to get an idea of the sounds and which segments are displayed for those types of items.
The 340 is quite a good detector at the beach so good luck.
Permission is not required to detect Aussie beaches. Check with parks management before digging holes in their lawns and garden beds and learn how to make the smallest hole possible in order to recover a target, then fill the hole in so that you cannot see that you were ever there.
PS:
Don't use a pick, shovel or crow bar. in maintained parks, gardens, school grounds etc.

adrian ss

Contributor Plus





Number of posts

: 3058


Age

: 74


Registration date :

2015-07-03



---
Permissions in this forum:
You
cannot
reply to topics in this forum