hi all whats the difference between diggings and reefs like to know are they indicators of gold in the area

yellowmellow

Contributor Plus





Number of posts

: 1658


Age

: 42


Registration date :

2009-06-24



May I suggest you drop into your nearest detecting and prospecting shop, have a browse through their publications, and I'm sure you will find the information you require. Failing that, try the local library. Geology and mining history are probably the headings that you need to search, and these will definitely turn up something even if you use your computer search engine.
From your request I get the impression that you are badly in need of some research, and research is something that you can never have too much of. " Knowledge is no burden".

Reg Wilson

Contributor Plus





Number of posts

: 481


Age

: 72


Registration date :

2012-05-14



Totally agree with you reg, plenty of info out there.
Good old you tube is the way to go yellowmellow, easier to watch a vid than to try and explain.
And remember not all reefs are gold bearing.

cheers  moredeep
Last edited by moredeep on Thu May 02, 2019 8:53 pm; edited 1 time in total (Reason for editing : grammer)

moredeep

Management




Number of posts

: 697


Age

: 59


Registration date :

2018-05-23



Tim, Reg & moredeep have given you some sound advice, try to follow up on what they've said. Do as much research on what gold diggings/surfacings & gold bearing reef lines look like, then get out there & try to spot similar type workings. The only way you're going to find out for yourself, is by getting out there & putting in the ground time exploring.
Cheers Kon.
yellowmellow wrote:hi all whats the difference between diggings and reefs like to know are they indicators of gold in the area
Hmmmmm. Is this a trick question??
If you can find yourself a copy of  "Prospectors' Guide" (Victoria) you will find an excellent description of Reefs and Indicators.
I have the 1958 fourth edition and the 1938 Third edition. This third edition belonged to my grandfather.
Here is a bit of what it states about reefs and indicators.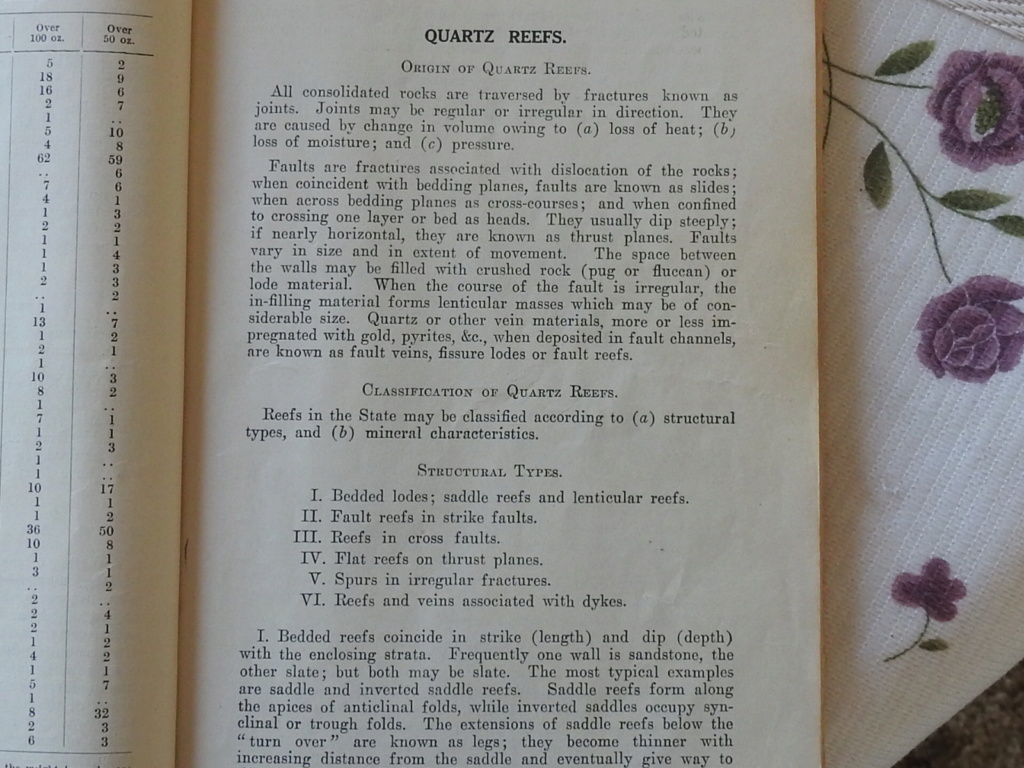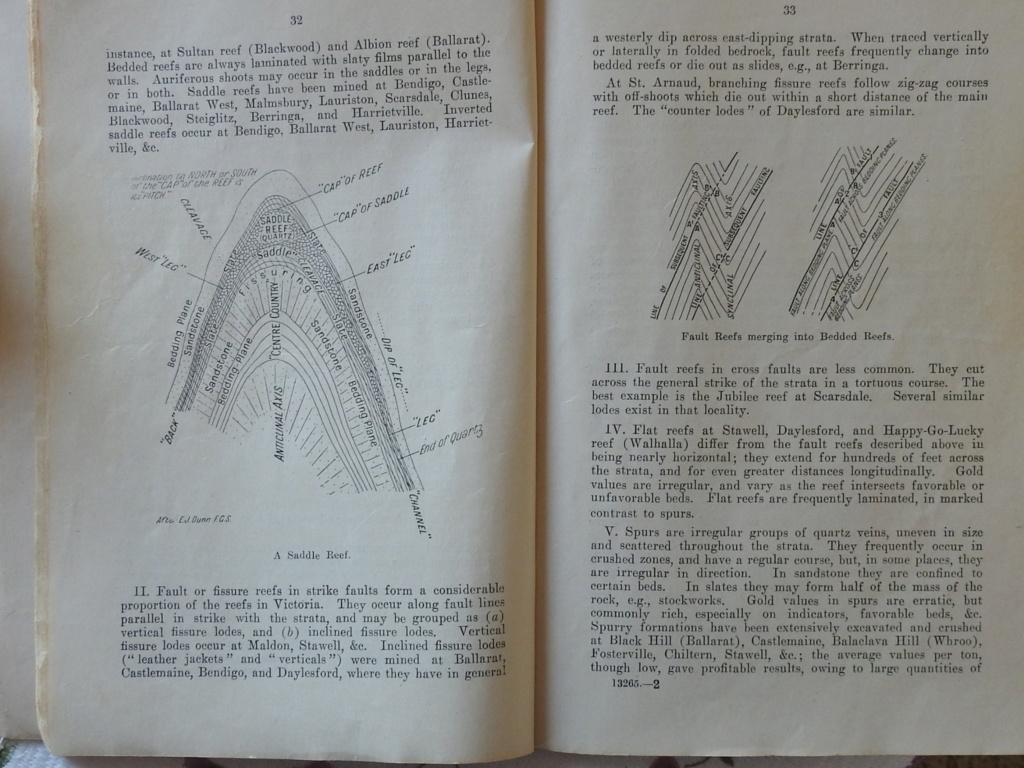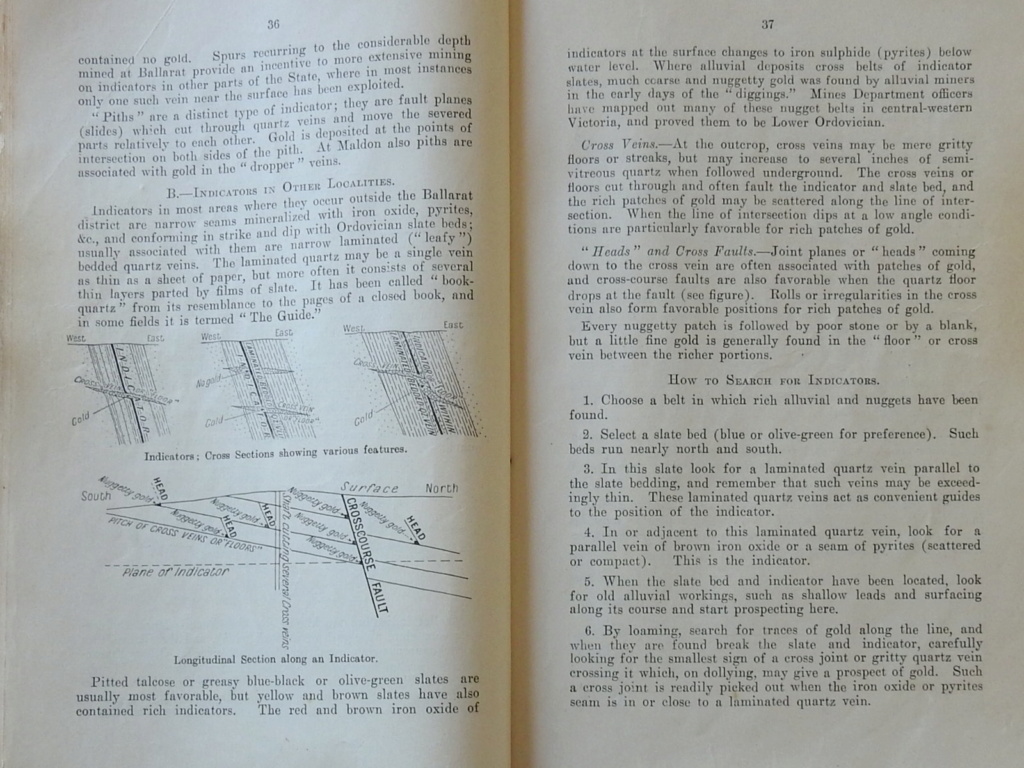 This is just a glympse

adrian ss

Contributor Plus





Number of posts

: 2573


Age

: 73


Registration date :

2015-07-03



Many people confuse indicator and indications. I hope adrian's post has cleared this up for those confused.

Reg Wilson

Contributor Plus





Number of posts

: 481


Age

: 72


Registration date :

2012-05-14



There you go Tim, a wealth of knowledge, study it carefully. Thanks for that Adrian, thanks Reg.
Cheers Kon.
---
Permissions in this forum:
You
cannot
reply to topics in this forum