Having just come back from my annual fishing trip, I was doing a bit of thinking whilst wading the rivers chasing the trout, especially when slipping on the rocks. I carry my emergency beacon with me but on another thread I was reading that when you activate the beacon in an emergency, the people coming for you don't know what situation you are in. With my particular beacon I have to nominate someone who they will call I presume, once the beacon is activated. On a couple of occasions I have come across snakes unexpectedly and many times slipped on rocks sometimes hitting my head.

Given the situations I might found myself in I have informed my wife that I will activate the beacon under certain conditions.

1: For a broken limb or a snake bite I will activate the beacon to continually send, so medical assistance will be required.

2: If I am lost I will most likely only activate it once darkness is upon me and I have no hope of making it back to the vehicle or camp. Under these circumstances I will activate the beacon intermittently for 10 seconds on then 10 seconds off for some time. This will indicate that I am not in distress and not in any immediate danger so no medical assistance will be required.


I believe this is one way of alerting the authorities as to your possible situation and having only required personnel attend to you.

Does anyone else have a system they use?

Regards Axtyr.


Axtyr

Contributor Plus





Number of posts

: 590


Registration date :

2014-01-20



Axtyr wrote:

2: If I am lost I will most likely only activate it once darkness is upon me and I have no hope of making it back to the vehicle or camp. Under these circumstances I will activate the beacon intermittently for 10 seconds on then 10 seconds off for some time. This will indicate that I am not in distress and not in any immediate danger so no medical assistance will be required.


You can indeed activate an Emergency Beacon if you are lost... but
not unless you are at risk of harm
.  Lack of water or supplies and not being able to find your way back would be a good reason... as long as you try to find your way back.  A snakebite would be a good reason to activate the beacon if you know for sure you were bitten.  Hitting your head after slipping on rocks might be another reasonable excuse.  If you could walk back to the car you would NOT activate the beacon.  But if you have lost blood or can't bind the snakebite with a pressure bandage, then turning on the beacon would be wise. Being lost can be disorienting... even frightening... but you would NEVER activate a beacon until you were certain that you couldn't get to help or find your way back.  Lost after dark?  You could activate the beacon but don't be turning it off.... when that beacon activates, numerous departments are alerted.  Bring lightsticks, firemaking tools and Water/energy food with you. Especially a flashlight. I do.  Every single time.  If you are detecting in unfamiliar locations then the chances of getting lost are higher.  That's why a GPS is a good idea.  A GPS will help you find your way back to camp, car or your starting point.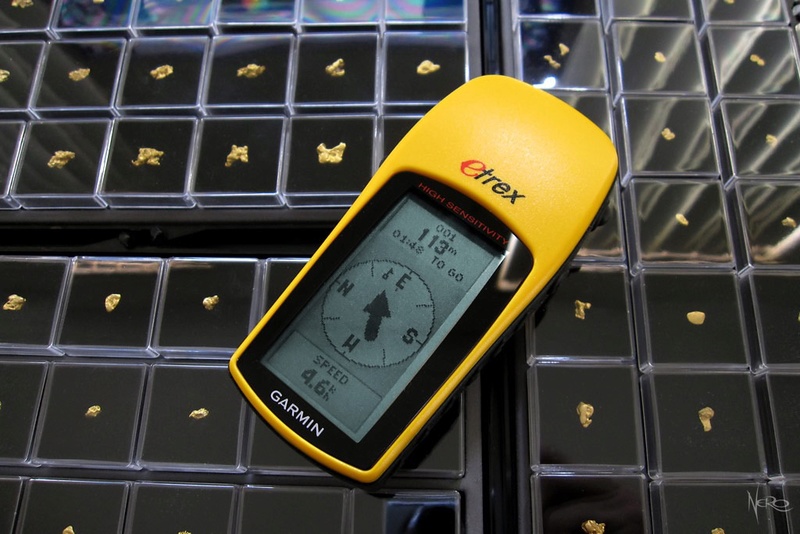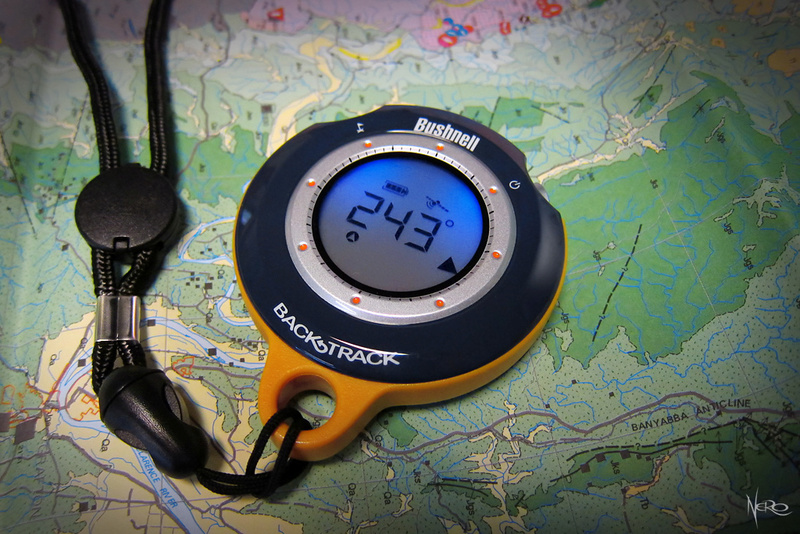 A GPS is inexpensive and a perfect way to avoid getting lost.  I bought my first one after it happened to me.
You can't just activate a PLB intermittently (on and off) or you'll be fined $400,000 for wasting the time of the Emergency Services personnel. The moment that button gets pushed, the alarm is sent and people will be moving heaven and earth to locate you before the beacon runs out of power.  There is NO expense (until you get to hospital) if you have a genuine emergency.   That's what the PLB is for.  You cannot legally activate the device without a dire emergency that might kill you.  Falling off a cliff, broken bones, run out of water but too far from help, getting hopelessly lost and having no supplies, snakebite, trapped in a rolled car etc are all very valid reasons.  I know of a guy who hit a kangaroo on his bicycle at speed in a National Park and his collar bone was sticking out... his bike-riding friends couldn't move him.  They had to activate his PLB and a helicopter came and stopped right overhead within an hour.  Hikers get lost in the Blue Mountains near Sydney regularly and the police at Katoomba now have FREE PLBs that the Hikers can borrow.  You CANNOT just turn it on and off to let your wife know you're running late and won't be back at camp in time.  This is a VERY serious issue.  
You may ONLY activate the beacon in the event of an emergency.
 If you need to tell your wife you're running late to get back to camp then you buy a 2-Way Radio with a long range capability and sync them on the same channel like every other prospecting group does.
I have a EPIRB (Emergency Position Indicating Radio Beacon ) is much the same as a PLB (Personal Locator Beacon). PLBs are used occasionally on water but are the preferred device for inland use.  EPIRBs can be used on land but are designed for Fishing and Ocean use.  They are larger and thicker and have flashing beacons built into them as well.  The Australian Government advised me to buy a PLB and not an EPIRB because of complications that might arise with which department will be notified in the event of an emergency.
I use the Res-Q-Link PLB for emergencies.  I believe my battery is about to require replacement.
When registering, they ask you to define what your use of the device will be.  You also have to supply Next Of Kin details when registering the device as well as a contact number they will phone if the beacon is triggered to determine if the triggering was accidental.  Finally, I had to give a purpose for the use of my PLB - which was "Prospecting for Gold" and I added a note that I interact with venomous wildlife.  They told me these details would then be stored and that anti-venom would be aboard with the doctor in the case of a potential snake bite (they now have a universal anti-venom).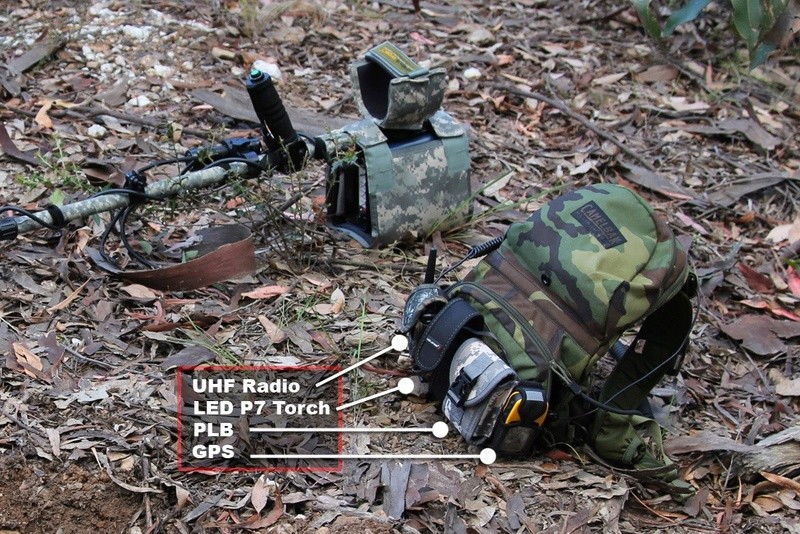 The location of my PLB on the outside of my pack is on the outside so I can access it if injured... or if someone else needs to trigger it.
The moment the Beacon is triggered, the Distress Signal is sent to the US Navy who monitor the satellites receiving the signal.  Based on where the PLB was purchased, the Australian Authorities will immediately be notified and then they will dispatch a helicopter to the immediate location of the PLB since the signal now contains a second frequency transmission with GPS codes.  Arrival time can be as short as 20 minutes and as long as several hours.
One of the 5km-range 2-way radios I bought for use in the field to communicate with others or my wife (on the same channel).
Every few years I'm sent a letter with a new sticker on it that must by law be affixed to the PLB.  These devices are regulated by government legislation and they have to verify whether you or your next of kin's details have changed during the course of ownership and possession of the device.  I can't see any reason why you couldn't carry your fishing EPIRB with you in the bush.  Around 2010, the older Emergency Beacon signals were abandoned in favor of the newer frequencies.... so be sure your device complies with the new frequency types. Most beacon batteries are Lithium and last between 6 and 7 years. Note that most beacons need to be activated with a clear view of the sky. If you are in a VERY narrow canyon with little view of the sky, the emergency signal may not lock onto the satellites.
Contact the Beacon Registration department or see here for details.
http://beacons.amsa.gov.au/registration/

nero_design

Contributor Plus





Number of posts

: 2042


Registration date :

2008-11-18



Another good post there Nero, it's good data to have.
Sparrowfart.

Sparrowfart

Contributor Plus





Number of posts

: 521


Age

: 62


Registration date :

2010-08-14



Extremely good information to have, thanks Nero.

My main point is that given an injury, upon activating the beacon the authorities I assume would first call one of the 3 nominated people to ensure that the activation wasn't accidental. That nominated person would then ask the if the signal was constant or intermittent and could then inform the authorities that if the signal was intermittent then no medical assistance would be required, I am just lost.

If I am lost then I would make every effort to make my way back until dark, and if I believed I had no hope of doing so either that day or the next, then I might activate the beacon.

People get lost all time and upon darkness when they don't return to camp or home then the authorities quickly send out a search party. Recently a prospector in W.A. was reported missing because he hadn't called his family like he always did every night. He was found but wasn't "lost", he'd just moved out of range of phone reception.

The first thing I do when I visit a new area is to familiarise myself with it as much as possible. In Victoria it is difficult to get lost as farmland surrounds most of the gold regions and a short walk should get you out of the bush. I carry a GPS but batteries can always go flat or the device can malfunction. I once set the "home" to where the car was but for some reason, probably my mistake, it didn't take and when I went to use it to make my way back to the car it was sending me to the previous home location about 25 ks away. Mistakes happen such as forgetting to set the location of your vehicle and devices break so always be ready for the unexpected.
If you only use the GPS to set the location of your vehicle and not use it to track your route then in hilly country that can give you grief. You might end up going up and down large hills and gullies because the GPS indicates that is the straightest route, but it could be more dangerous as you might need to cross creeks or rivers. This almost happened to me once whilst out deer hunting. Luckily I came across my tracks just before I walked down a very steep gully.

Regards Axtyr.

Axtyr

Contributor Plus





Number of posts

: 590


Registration date :

2014-01-20



---
Permissions in this forum:
You
cannot
reply to topics in this forum