Well the new year passed and I have been pretty much stuck at home. The rains finally arrived here in the lower Sierra Motherlode region of California. We had a clear Friday but as of Saturday the Pineapple Express  arrived our coast from the Pacific. Yosemite National Park was evacuated of all employees but the emergency essential staff. Emergency shelters are prepared for those displaced from flooding. I was able to get out on Friday for the first time since the New Year but got nothing but some mud on my new Evo coil and boots. I was also careful not to get stuck or slide down an embankment and into the creek.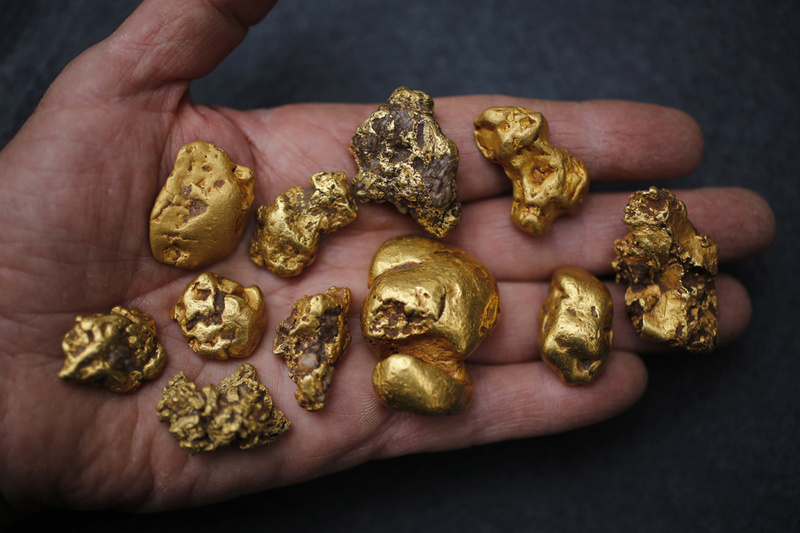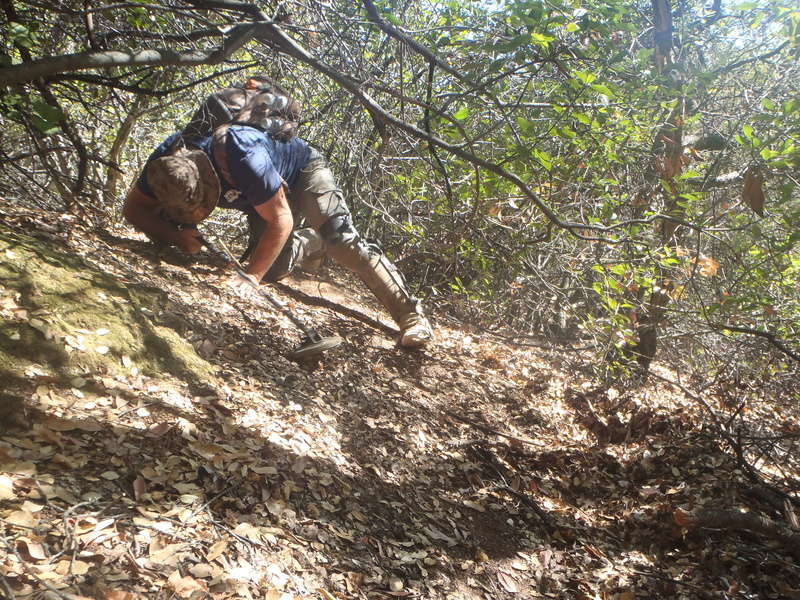 Some nice size nuggets found in the southern Motherlode regions and typical hunting area here...most of the hills are covered up, some so thick you can't even go in.

California

Seasoned Contributor





Number of posts

: 153


Registration date :

2016-05-08



hey California
I`ve never heard the term Pineapple Express before. I had to google it.
https://psmag.com/global-warming-means-california-will-see-a-lot-more-pineapple-express-storms-b7947175998e#.awis7ssy4
Must be a northern/southern hemisphere thing
Good luck with the gold hunting this year mate, and don`t get washed away.
Dave
theres some sweet nuggys there mate!!!! done well

joe82

Contributor Plus





Number of posts

: 1144


Age

: 40


Registration date :

2013-07-02



Great photo there Cali, should give you some encouragement to get into those pesky plants and find some relative gold. Good luck for 2017
Cheers GG

GOLDGASM

Contributor Plus





Number of posts

: 319


Registration date :

2011-06-30



GoldGasm,
I can't take the credit for that photo, that was taken by a friend of mine who happens to be a very successful nugget hunter and photographer. Those are his nuggets that he has found in the region I also hunt. I have plenty of encouragement  
to get into those pesky areas...Just cleaned up a Christmas tin that held cookies I will be using for my 2017 nuggets...
. I do love the picture and have held the largest piece in his hand which was little over 6 ounces.
Phoenix,
Yup its called the Pineapple Express and its bringing down some major rain right now.  Its when a flow of atmospheric moisture and associated with heavy precipitation from the waters adjacent to the Hawaiian Islands which eventually reaches the coast of North America....usually California gets hit the hardest. I stay clear of fast moving water...my creek is running pretty good at this moment.
Good luck to you all this season.....

California

Seasoned Contributor





Number of posts

: 153


Registration date :

2016-05-08



G'day California,
Thanks for sharing your friends pic of his finds, they sure do give you an incentive to get out there. Hope the Rains ease up so you can get back out there.
Thanks again for sharing your story and pics.
Cheers.
Mike.
While you have the rain, we have the heat
Nice gold.. pass on my congratulations to your mate..
and thankyou and him for showing/sharing with us all
Ohhhh now where is my detector
Yeah mate we are getting the same up our way, rain and more rain. Nice finds by the way
congrats to your mate,well you know there is nice gold in the area. Go hard buddy, look forward to seeing some nice nuggets found by yourself this year.
Mike, Jen,
Thanks for the nice comments, hard getting used to being locked up indoors while it's raining and muddy, I prefer our California dry Summers. I am hoping this rain lets up in a week or so so I can venture out.
bloodgold,
I am starting to just accept the rain and consider it a well deserved break from hunting and the aches and pains that goes along with it. But 2 weeks is ridiculous
lol. I am going to hit it hard this year working trashy areas and looking for new patches which I know are in the area just difficult to find. Hope you get out yourself soon..good luck this year.

California

Seasoned Contributor





Number of posts

: 153


Registration date :

2016-05-08



Similar topics
---
Permissions in this forum:
You
cannot
reply to topics in this forum