Howdy, just wondering if anyone has had any luck at Tuena?
Had a little go there on the weekend, but am wondering...?
I had myself thinking i was onto to something
halfway down a gully in an eroded section, barely got a signal from the extreme, but found a piece of wiggly ferrous poo about 12" down, was about as big as your little finger.
Anyone had any luck there?
Cheers.
I have seen other fossickers get a few flakes of colour when I went camping at Tuena in March this year (2015). They knew what they were doing, but for me it was my first attempt. I was happy just to be shown how to use a pan to look for gold in the creek.
There was lots of clay, and it was a pain to try and work with, but I didn't find any gold that day. I may go back and try again in the not-too-distant future. It was cheap to camp there and there were hot showers as well for $2. Bloody LUXURY, if you ask me!  Nice General Store as well, where food and cold beer can be found. Pay $5 a night to camp ($10 if you need power).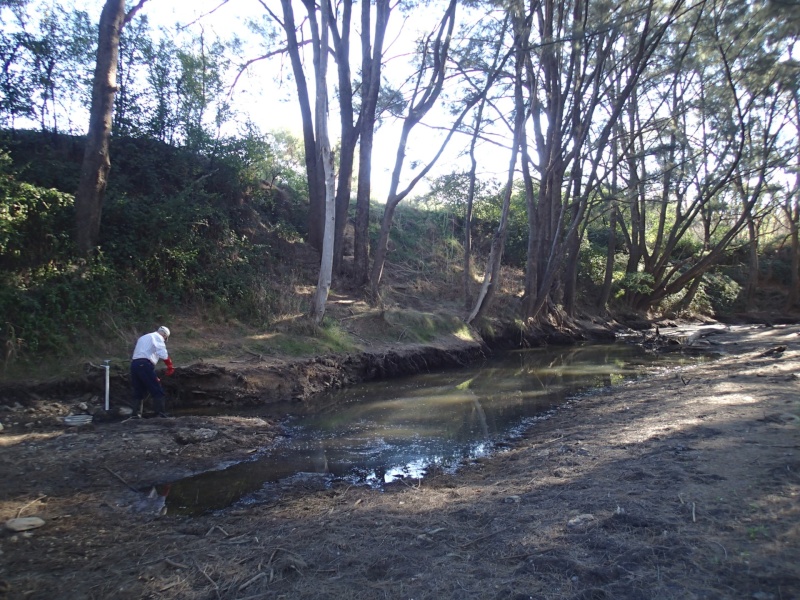 Last edited by gedanate on Thu May 21, 2015 12:17 am; edited 1 time in total (Reason for editing : to correct photos)

gedanate

New Poster





Number of posts

: 12


Registration date :

2015-05-20



I tried a bit of detecting at tuena , but the surfaced areas were covered with nails and metal junk , they must of had a nail fight I reckon . I figured they must have nearly been living and working in the same spot for it to be so junky , no gold
I have run the sluice in the gravels but .3 of a gram for a hard days toil .
the creek has plenty of wire in it for the detector and when I did find the perfect target crammed In a crevice it turned out to be shotgun pellets.
great spot for a get away but slim chances of detectable gold.

aussie farmer

New Poster





Number of posts

: 8


Registration date :

2016-02-07



the parramatta prospecting club just spent 2/3 days up there and found some small bits,,,,,, but wait till it raind and you will get gold..... dont forget trunky creek///// a lot og gold out of there to , gl m8

nuggertman

Contributor Plus





Number of posts

: 335


Age

: 59


Registration date :

2010-02-18



Ive been out there a few times over the last few years both highbanking and detecting.
Like the other posts say......there is a lot of trash on the grounds but I have seen some small pieces gained above the banks.
The highbanking has always been "productive" given the alluvial in the area. just gotta pick your ground like anything. The river is in need of a good flood to bring the good times back though. Always a fun place to go to and always bound to bump into fellow prospectors ready for a good yarn and few sherbets around the fire
Cheers
ChrisM

chrism

Contributor





Number of posts

: 38


Age

: 57


Registration date :

2012-06-17



Tuena a quiet town now since they closed the pub but you can still get a beer across the road
if you can get onto private land there's a good chance of hitting gold
---
Permissions in this forum:
You
cannot
reply to topics in this forum