g'day

anyone know about these rooftop tents?

http://www.kulkyne.com/au/Kulkyne-Roof-Top-Tent.html?gclid=CKCcuvKC5bgCFYpcpQodI3MA8g

are there any bad points that anyone have found with these that i should consider before buying one?

cheers
I don't have one, although I have inspected one that was set up and it looked quite roomy. I did see a vid of one being set up and thought that it took a bit too long to set up as you have to put little wire thingies where the windows are to keep the cover up and then also put the annexe around the ladder. It seemed quite fiddly, but then I suppose it could be that I am a little lazy as well. They also sit quite high on your roofrack, but when folded, don't take up too much space. Another option that you might want to look at is the fiberglass ones. Here is a link to one that has finished, but you can get the idea of it:

http://www.ebay.com.au/itm/271244948160?ssPageName=STRK:MEWAX:IT&_trksid=p3984.m1423.l2649

These are wind up and can be erected in probably a few seconds, certainly less than a minute, and sit lower on the roofrack, but have the disadvantage of taking up more space on the roofrack when in the lowered position. Still, I do like the "hardness" of them and the quickness of erection of them.

Anyway I thought you might like to see another option....

CostasDee

Management




Number of posts

: 3971


Registration date :

2010-11-23



Perhaps not quite related to the roof-top tent question, but something worth thinking about ; a mate has a James Baroud hard-shell roof-top job, and the only downside it seems to have is a limitation to the thickness of the mattress/bedding that can be stored within it,

Phil
Not sure about that brand... However I purchased a Primus roof topper and have found it to be a great tent with a good mattress which was tested over 3 months with a trip up the cape.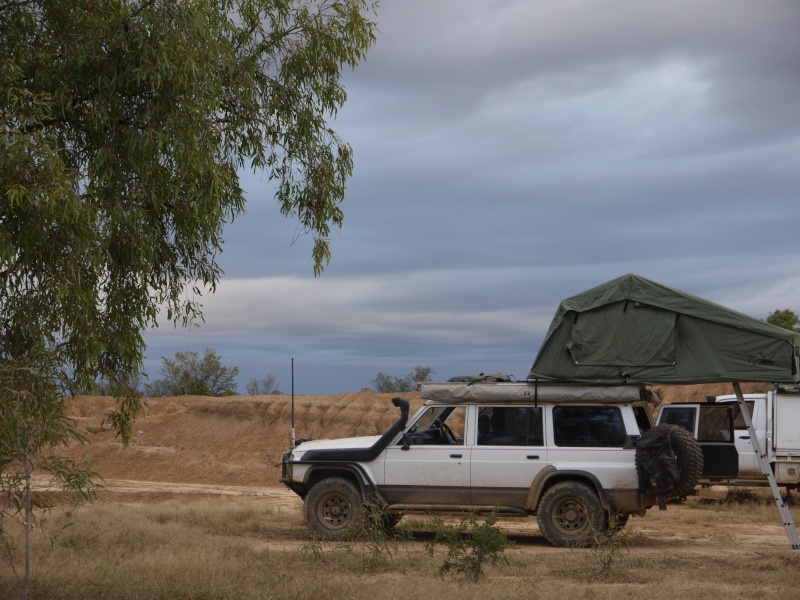 Friends that we travelled with both settled on the Iron man variant which was also good, however had a thinner mattress from factory.
The cheaper brands all seem to be very similar with only slight difference upon comparing the primus to the iron man..

johnycake

Contributor





Number of posts

: 20


Registration date :

2011-08-26



thanks costas and phil
costa i'm pretty lazy meself when it comes to setting up camp and prefer to get out swinging than mucking around with fiddly stuff, I reckon if something is too much work you won't use it as much so I like the look of the hardshell job. 
looking at the link you put up I reckon it has put one of the concerns about the one I was looking at to rest, I was worried about a low hanging branch ripping the cover or tent, the hard cover one you put up sits lower and might offer a little more protection than just canvas. 
cheers for the heads up phil, I might have to try and see one in the flesh so I can judge if the mattress is thick enough for me and if a doona will fit in there aswell. 
the only other concern I had was, getting out of bed in the middle of the night after a few hours celebrating the big nuggy's
I suppose if I celebrate enough... the fall won't hurt as much...
cheers fellas 
p.s hey costas how's the van going?.... I reckon it would be a pearler with the things you done to it.
i'm heading in the tent on the roof option so I can tow a trailer for the quad or me boat.
cheers
hi ya johnnycake
 
you posted while I was typing (slow one finger typing)
cheers for the photo/info
that one looks pretty easy to use (no wire things in windows)  three months in the cape with no complaints sounds pretty good.
seems the thickness of mattress and room inside might be the deciding factor between your model and the hardshell model.
it has givien me some things to keep in mind when checking them out in person
thanks
We found them great... setup in seconds and ready to go
My model does have the wire windows which can be a little tricky, however I always just rolled up the front instead of setting up windows...
The front and back/entry still has fly screens both sides so the air can move through.. both are large doors
If I ever strike a big nugget
  I will upgrade to a Hannibal safari.... they are the best if you have the coin..

johnycake

Contributor





Number of posts

: 20


Registration date :

2011-08-26



The caravan is great FJ but most of the time I only go for a weekend detect these days, so I don't take it just for a one night sleep and as uncomfortable as it is, I prefer to sleep in the passenger seat of the Patrol rather than drag it along for just one overnighter. If I manage a 3 or more day trip, then I take it with me, but that hasn't happened for quite a few months now. Bit of a pity but because of my predicament, I was thinking I might reluctantly sell it and was looking at my options. I personally prefer the 10 to 60 second setup of the hardshell but the only thing holding me back is the amount of roofrack I would loose, which is about double that of the softtops as the hardshell doesn't lean over the side like they do. Pluses and minuses for both ways. Until I finally decide, I still have the passenger seat to use and the caravan for those lucky lengthier stays.

Good luck in your decision making.

CostasDee

Management




Number of posts

: 3971


Registration date :

2010-11-23



I hear what your saying costas, even though they are light to tow and easy to set up it's still seems like work doing it for one night.

when I get the rooftop it will be on top all the time so if i'm out for one night it will already be there.
another thing I noticed from johnny's photo is when opened the soft top tent adds a bit of shade/cover out the back that would come in
handy if ya wanna set up a little bbq on the tail gate.
that reason and a bit bigger inside, plus being able to have a thicker mattress might have me leaning towards the soft top one like johnny's.
thanks again guys
Another 10 years Costas and I'm sure you will think differently !!!
I won't take my van for a one nighter either, it's a lovely van, but I use double the fuel to tow it. Overnighter = tent. I am thinking of a trailer with a roof top tent on it.


Cams 4500

Contributor Plus





Number of posts

: 393


Age

: 52


Registration date :

2012-02-04



CostasDee wrote: I prefer to sleep in the passenger seat of the Patrol rather than drag it along for just one overnighter.
Good luck in your decision making.
Ever tried a swag?

Magneticsand

Contributor





Number of posts

: 63


Registration date :

2012-08-16



We use the Jet tent Bunker by Oztent for smaller trips, rather than towing the camper Trailer.
2 minute setup, a similar pack up.
http://www.oztent.com/jettentrange/jet-tent-bunker#.UtTzMrSDXK0
There are cheaper versions around but nowhere near this quality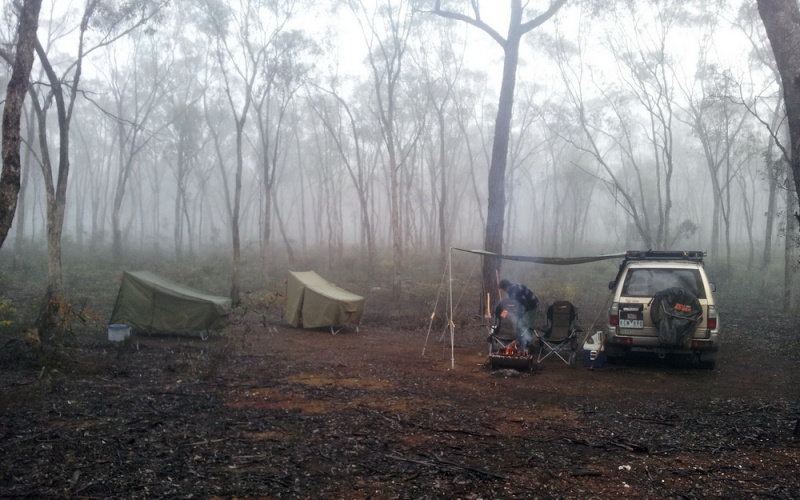 Redfin

Contributor Plus





Number of posts

: 676


Registration date :

2013-02-26



---
Permissions in this forum:
You
cannot
reply to topics in this forum