Hello all,
Hope someone might help me out here.
Just like to ask if 'Google Earth' can some how allow live GPS streaming, so for example you have your laptop computer
in the car with you and you want updates on your position as you drive along. It will be a great tool to have in the gold
fields especially if you have all the workings marked out like i have (seen below)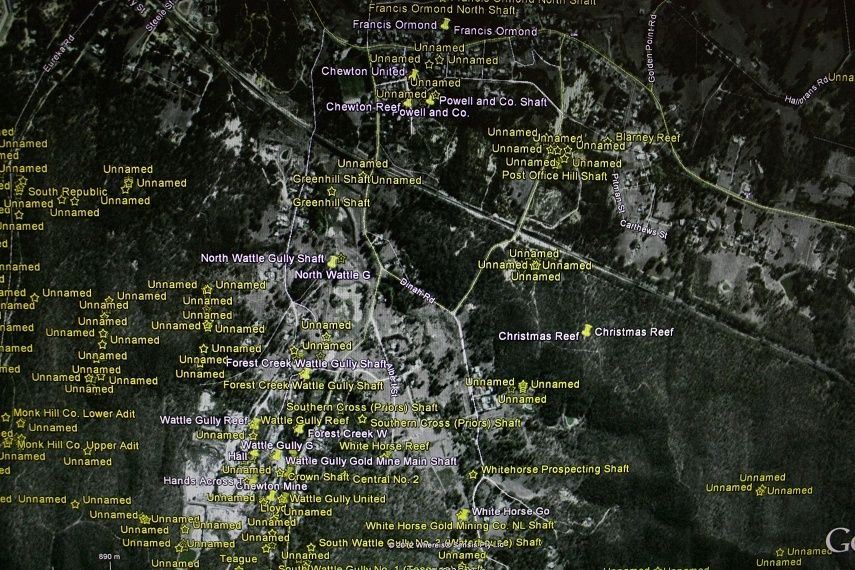 My Sumsang Galaxy mobile has this function that im after, however im after a version where you can run it on your laptop.
Does anyone know of a softwear or anything that allows me to do this? Ive tried to to a search on the topic but without
any success. Ideally i want to run it in Google Earth because of the mine locations marked on the map.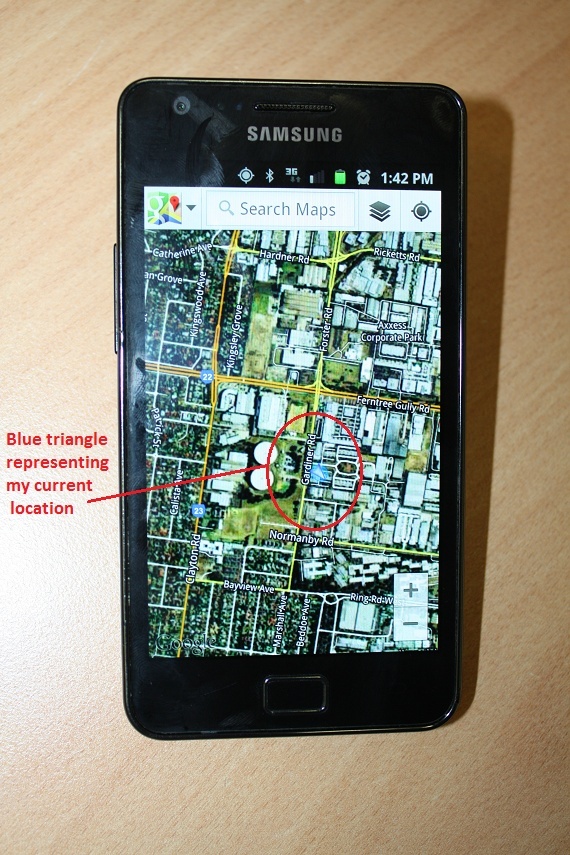 Robo

Contributor





Number of posts

: 67


Age

: 40


Registration date :

2012-04-11



CostasDeeHi Robo,
I'm not an expert in this so maybe I'm right or maybe I'm wrong.
My iPad has a similar function to your Samsung. this is because they have an inbuilt GPS, so Google Earth can use this GPS to "follow you" real time. Unless you have an inbuilt GPS in your laptop, you wont be able to use this function. What you can do is connect an external GPS to your laptop and go into Google Earth under Tools->GPS and hit realtime and hopefully your GPS will talk to your laptop and you'll see where you are on the map on your laptop.
Now I could be wrong, but I'm pretty sure I'm right....or am I wrong to think I'm right????
CostasDee

CostasDee

Management




Number of posts

: 3971


Registration date :

2010-11-23



Thanks CostasDee,
Dont get me wrong but you may be right?
I have done what you have said, got a external GPS which plugs into the USB.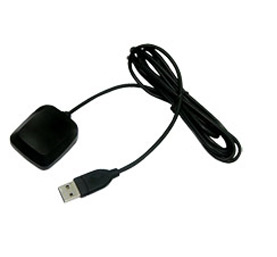 Went into realtime settings to activate the gps but then it takes me to some place in the middle of the ocean? We know the GPS works fine becuase
i use it with Ozi Explorer.
Does any one else have a solution or know of another way?
Rob...

Robo

Contributor





Number of posts

: 67


Age

: 40


Registration date :

2012-04-11



Hey Robo,
Have you checked (might be the obvious), to see if Google Earth is on the right comm port for the GPS and they are communicating together, or that you do have satellite coverage for the GPS ie, you are checking it outdoors and not in your office/study? Nevertheless, I hope someone with more knowledge responds and you get it working..
Cheers
CostasDee

CostasDee

Management




Number of posts

: 3971


Registration date :

2010-11-23



Robo - it sounds like you have the hardware organised. A small offset could be explained by "wrong datum/projection" etc. (should only be out by up to hundreds of metres) However, a massive offset may be caused by "wrong hemisphere" etc ? It may be helpful to know the actual position "somewhere in the ocean". Assuming Ozi' puts you at home and moves when you do, then logic seems to indicate that it's a Google problem. Just my thoughts - cheers - Phil



Auger

Contributor Plus





Number of posts

: 426


Registration date :

2012-06-14



Rob
Are your Ozi-Explorer setting for
GPS NMEA output Datum
WGS 84
Ozi Maps.zip

Detrackozi

Contributor Plus





Number of posts

: 1099


Registration date :

2008-10-27



Im no expert, but i think the only way to get live streaming is if you had a wifi connection where you're working?? The other way would be to import layer maps over your chosen mapping software, but I haven't got that far yet 

Paul.S

New Poster





Number of posts

: 4


Registration date :

2014-06-17



Looks like you are not using S & E for your co-ords?


There was some discussion on this a while back,
LINK

geof_junk

Contributor Plus





Number of posts

: 778


Registration date :

2008-11-11



I use the live stream from GE on a daily basis, i use it with the Magellan Explorist 510 and now the 710.

Not all Garmins will work, the latter models have dropped the NMEA protocol and now opt for the PVT protocol, or the std for Garmins which from memory is Garmin mode...or similar.??....some older models like the Etrax still use NMEA. The newer Etrax now have the USB port like the Magellan's, careful, its flimsy....hence the reason i now have a new 710. Some  USB mice/laptop GPS's dont use the protocol thats used by GE, research or you'll end up with a paper weight.
Some of the lower end Magellan's dont use this protocol...again...paper weight if you dont do your research.

I could be wrong with some of this, dont take it as being gospel...i was in a hurry and dealing with idiots who sell them, yet know nothing about them.

I now have and use daily the Magellan Explorist 710 running onscreen NATMAP 250K and Vantage point, along with GE. All running like a bought one on my ASUS tablet/PC combo. No issues.
Similar topics
---
Permissions in this forum:
You
cannot
reply to topics in this forum