The new Fisher Impuls AQ (Aquamanta) seems to be coming along nicely. Designed for beach hunters and has good iron gold separation.
Do not know when it is to be released but is rumoured to be around 2 grand USD
  I notice that Fisher has opted for knobs instead of touch pads.......Very good idea and also no screen.
The tecta is only water resistant to one mtr which is a bid sad for a beach PI.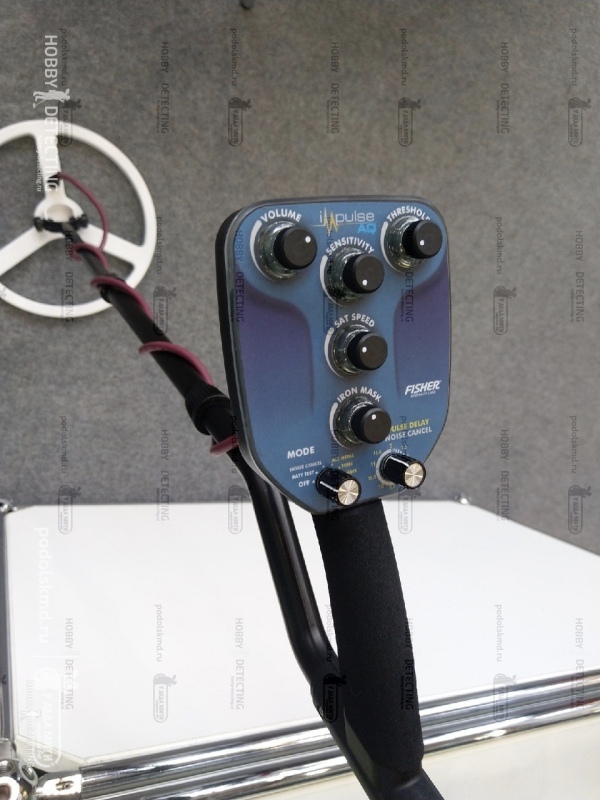 adrian ss

Contributor Plus





Number of posts

: 3962


Age

: 76


Registration date :

2015-07-03



There was also talk of a modified version, designed specifically for the purpose of detecting gold nuggets as well Adrian. Looking forward to what Fisher comes up with?
Cheers Kon.
Some vids here Kon but still only re beach hunting. The machine seems impressive.
Have not been able to find anything in regards to Gold nugg detecting.

https://www.detectorprospector.com/forums/topic/9258-fisher-impulse-aq-video-zts%C2%AE-zero-target-separation/

adrian ss

Contributor Plus





Number of posts

: 3962


Age

: 76


Registration date :

2015-07-03



Being able to separate the gold ring from under a stack of nails is Impressive indeed Adrian. So is its blanking out capabilities. Being pulse should give one the depths on beach sands over gold rings as well. Fisher certainly have taken the coin,silver & gold ring finds one step further. Well done Fisher, looks like your on a winner.
Looking forward to its release, as well as any further news on what might come next in way of the natural gold detecting side of things.
Thanks for the update Adrian.
Cheers Kon.
This is a quote from the designer:

""The IMPULSE AQ cannot however be used to search for gold nuggets, other models are provided for this, they are more sensitive and do not need to compensate for the conductivity of seawater.

These systems are designed differently…

I cannot say more about the various technologies under development at this time. ""

The Impulse Aqua is designed to find specifically gold jewelry in wet salt conditions, and has filters for sensitivity to seawater involved. They are working on at least one if not more nugget detecting versions of this Impulse machine. Should be out soon to the public as well according to the designer. I am highly interested in this Nugget version since it can operate at 7 usec and is a multi channel circuit. Should be interesting to follow Fishers progress in the near future. Perhaps this designer has taken PI detectors to a new level for us nugget detectors, time will tell.



gold bug sniper

Good Contributor





Number of posts

: 131


Registration date :

2012-04-01



Thanks for the update gbs.  Same here, looking forward to a nugget version from Fisher & fingers crossed, its not to long in the making.
Cheers Kon.
Similar topics
---
Permissions in this forum:
You
cannot
reply to topics in this forum