Just bought the NF 17x13 Evo coil for my 5000 and I am wondering what settings you hunters in Australia are using in mineralized to highly mineralized ground. Your thoughts will be much appreciated!!
Thanks from the Idaho guy!!! P.M. me if you don't want to public post!
Last edited by IDAufinder on Sun Dec 11, 2016 5:49 am; edited 1 time in total

IDAufinder

Contributor





Number of posts

: 56


Age

: 64


Registration date :

2015-02-15



Mate special/fine is your best bet .Veeeeery slow swing speed ,slow tracking ,and constant G/B . It also depends largely on your'' type'' of ground minerilisation . In my goldfield area ,some soil types are highly magnetic ,these newer type of coils ,mono's , are to'' sensitive ''even in fine gold ,so have had to revert back to DD's ,running in normal / deep ?,or my favourite sharp ! if the ground will allow me .

hugh62

Contributor Plus





Number of posts

: 356


Age

: 60


Registration date :

2014-02-09



I am running mine in California...on med-to heavy mineralized soil....like hugh62 stated..Iam finding that a very, very slow swing speed helps with those tid bits down deep. I run a 4500 but you can apply pretty much similar settings on the 5000. I run mine in enhanced mode, stab low at 7-8, fixed mode, and I ground balance all the time. Here are three tid bits I found the other day 2 - at .19 grams at around 4 inches, the .23 gram 6-7 inches in some red clay. The signal I would have went right over if I did not have a stable threshold and very, very slow swing speed.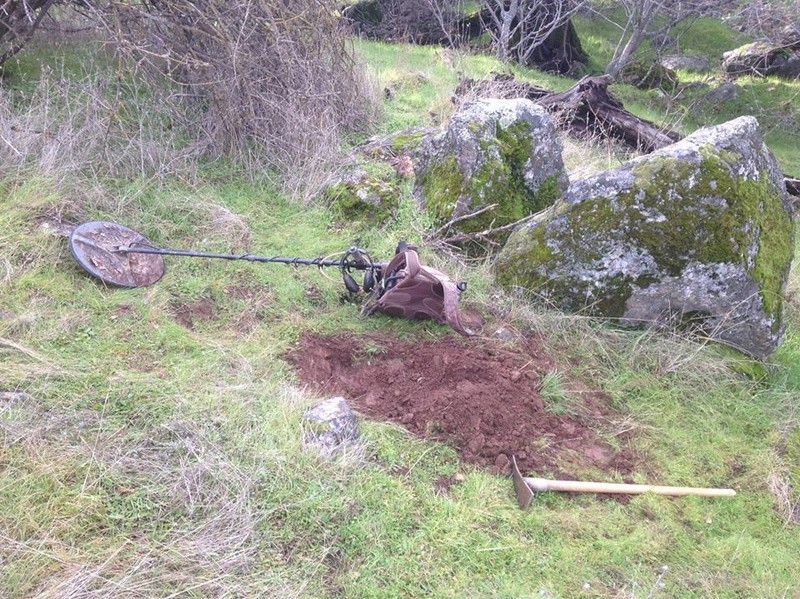 California

Seasoned Contributor





Number of posts

: 153


Registration date :

2016-05-08



Thanks for the help California!!

IDAufinder

Contributor





Number of posts

: 56


Age

: 64


Registration date :

2015-02-15



---
Permissions in this forum:
You
cannot
reply to topics in this forum