well does one pan do all your testing / cutting/ clean up? well I used to use just one pan for everything but these days I have 3 pans that are used most times I set up to do a run .
this is my finishing pan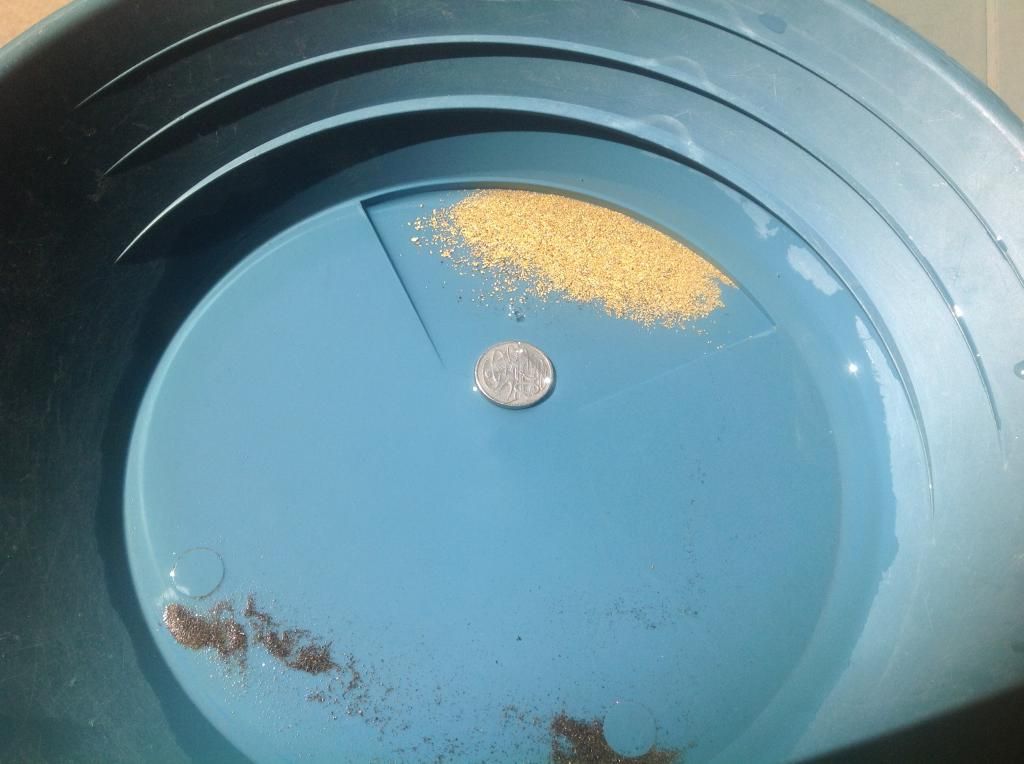 this is my cutting pan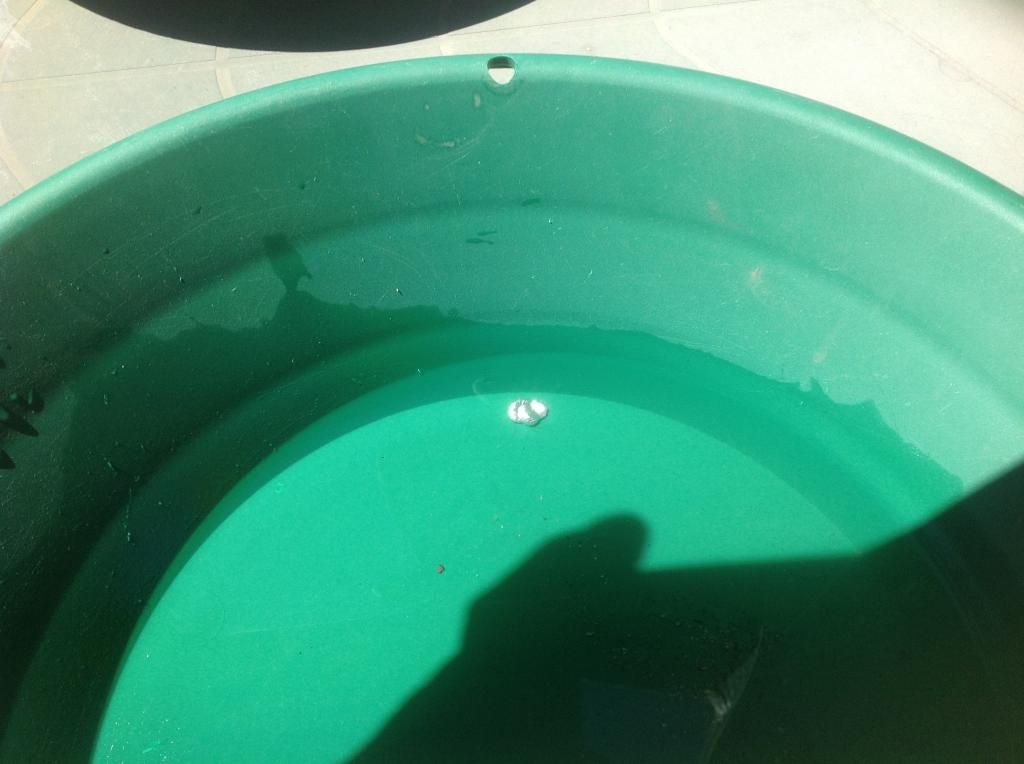 this is my testing pan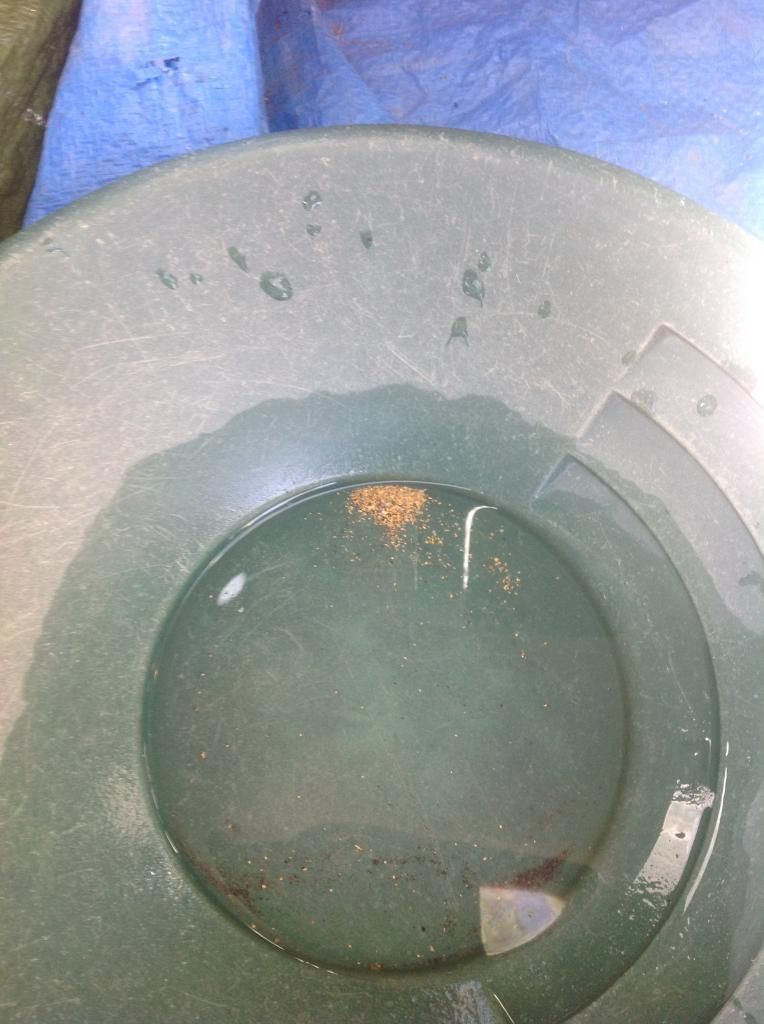 May I ask what a "cutting pan" is please?
To cut down the sometimes huge amount of black sands that are there at the time of clean up . I find the Garrett 16 inch with its big centre a very good pan for doing this .
A good miner mate of mine will only use a pan similar to your second picture.
I asked him why, and he said that he prefers it as it doesnt have that bottom lip. (off the base)
I dunno, I've tried a lot of pans. Dont like the turbo pan, prefer 'sunken' riffles as opposed to raised...

Gold Miner

Contributor Plus





Number of posts

: 651


Registration date :

2012-09-28



Different strokes !
because I use my pans a lot but for myself I like the drop on the old Garretts as you can wash and tap as you test a spot ,very quick, if you do this in the Garrett super sluice the gold starts to travel up to the first riffle ! I personally hate this happening
and the last pan is my finishing pan,
I only use the estwing pan.
Hey Ark,

What's the first "finishing" pan, that recessed bit under the "riffles" looks interesting?


DrDuck

Contributor





Number of posts

: 32


Registration date :

2010-05-13



It's a pan that never really made it on the big stage as it was before its time . Almost impossible to acquire now a days ! I was lucky to get this one ( old stock) from a good friend in Alaska . The quad drop is a real beauty as you only have to watch the exit of that area to see if gold is coming down with the black sands .
For sample panning while I'm sluicing, I like the fact that the gold rides high in the big garrett pan!
No need for any type of recovery, if there's gold sitting above "some times well above" the black sand, you know your still in the goods "Mighty Quick"
P.s. although if you don't see gold riding high, doesn't mean your not still on the gold, may just mean your going to have another one of those .01 gram days

someday

Contributor Plus





Number of posts

: 1583


Age

: 58


Registration date :

2012-11-06



I am only new to this compared to most on this forum and with my background in chemicals I like nothing better than dissolving and then reconstructing this precious metal to its golden state.But with panning,I really am enjoying the chase to find where it came from. I like the Garret Super sluice but I find as mentioned in above post that the gold,and mostly fine gold where I am goes sideways at the end clean up.I found after trying a steel pan and a bit of practice,back washing is good and it stays where I want it to.I know the old steel pan is not what is considered top of the range these days but 'different stokes' as they say. Dave

shyneesteel

Contributor Plus





Number of posts

: 268


Registration date :

2013-01-24



I find the Garret Super sluice pan very hard to beat for general panning, the best you can buy on the market today. cheers James
---
Permissions in this forum:
You
cannot
reply to topics in this forum