Been awhile since last post. I hope everyone is well and getting out finding that yellow. Iv been restricted to me going out after busting a few ribs and other injuries. If I do get out it's only for a very short time. Been helping others out who are just starting out or finding it hard to get going. On Friday a mate that I had trained up found a nice 44g bit with the GPX 5000 12" Evo. We done a video call so I could listen in and help if needed and when I seen his find my jaw dropped lol. Had another fella who was struggling to find his 1st bit and after a lot off messages we finally got him onto his 1st bit and a few more after that.. love it when that happens. Been a lot of others iv been chatting to to get them up and going as I know how frustrating it can get..

Iv been getting my wife & kids out on the detectors and they are doing well. My oldest as been doing very well, finding gold each outing. Found a nice little sunbaker the other day. Iv been find a few here and there. Iv been lucky enough to get a loan of a Zed for a month. Iv been finding gold with it but just hasn't convinced me as yet. Biggest iv found was a 2.33g but wasn't overly deep. I know the other machines would have picked it up.. have been finding 4g bits and other good sizes with the 5000 running the 15" Evo. Would love to see through my eyes the advantages the Zed has over the 5000 to convince me while I have it..

I'll post up some pictures of some finds a bit later..

Cheers
Stoppsy
G'day Paul

Thanks for dropping by , always good to read you what you are up to .

Sounds like all the Stoppsys are gold magnets .

Look forward to some photos

Anthony



ttrash

Contributor Plus





Number of posts

: 635


Age

: 51


Registration date :

2011-11-20



Welcome back & good to hear from you Stoppsy. Health comes first & all that follows is a bonus. A big congratulations to you & your m8 for that's a ripper of a nugget he found. Well done to the young fella, for it looks like he's well on his way to becoming a good metal detecting/prospector.
Thanks for sharing your prospecting adventure's with us.

Cheers Kon.
Thanks bud.. yeah the young fella is doing well. He's got a great style of detecting and really enjoys it
His whole collection
17296961/761]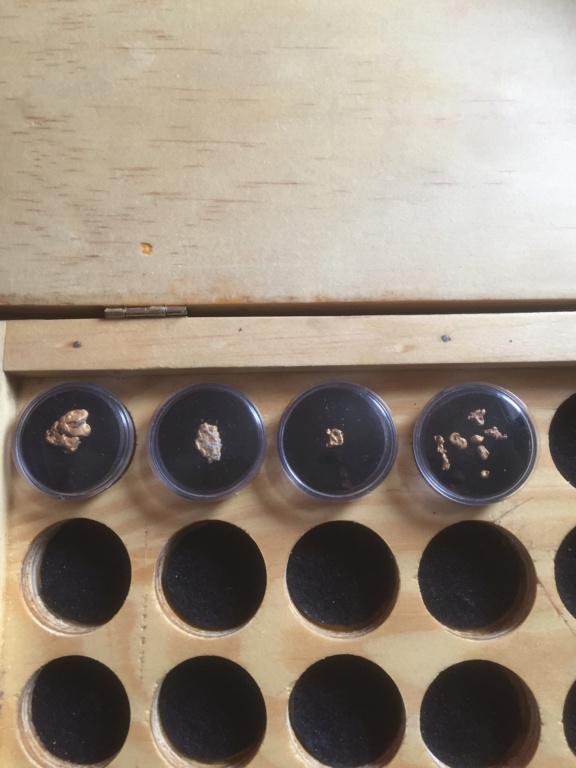 [/url]
Gidday Paul,
Good to have you back !
My wife and I have a ZED and new 4500. I've also had 5000 as well.

To be perfectly honest, the difference between the 4500 / 5000 with the new EVO coils and the ZED is probably not worth the extra weight and cost.
Extensive testing of undug targets ( 57 out of the 61 were gold ) with the ZED14 vs the 4500 with 17x13 Evo has shown that the new 4500 comes very close. The 4500 got all but 3 of the above targets ( I might add that all 3 were gold ). The new EVO coils have really given the GPX series a lot more punch . Kudos to Rohan !
I have not tried the big 19 round EVO, but I believe from others that it has serious punch !
I highly recommend the new 4500, for it's versatility, price and weight compared to the ZED. It also has the ability to do things the ZED can't do as well, like run an AI coil against an E fence, DD in cancel under HV powerlines, and mono in cancel mode to pinpoint large targets.

However, I really love the ZED, despite the weight and cost.

Once you learn how the ZED " speaks " to you, there are a number of targets you can confidantly ignore ( once again through extensive testing ). I won't reveal that secret, as it took me many hours to perfect !

Another plus with the ZED comes from the last software update with the new " patch " mode, which enables you to run normal ground mode in a lot of places that you would have had to use difficult, with only a little loss of depth ( far less than going to difficult ). These places with the 4500 needed enhance, especially in WA.

Is it worth the extra dollars ? To me it is, where I want the maximum performance over a variety of scenarios, but for most people, the 4500 / 5000 with good coils is so close that it is hard to justify !

Cheers, Rick

AraratGold

Contributor Plus





Number of posts

: 356


Registration date :

2009-03-13



Hey Stoppsy, tell your young fella from the Goldhounds to keep at it buddy, boy he has shot up since we met. Darcy isn't it? Say gidday to Mel for us up here to bro. Congrats to one of your trainees on a nice find. Cheers Dave.

bloodgold2

Seasoned Contributor





Number of posts

: 154


Registration date :

2017-04-02



Hi Stoppsy,
It's good to hear your getting back on track again after your mishap and to hear about how your youngies are enjoying detecting and being out there. It does sadden me though that the younger generation will more than likely not be able to do so for much longer. Currently the PMAV and Bush Users Group United are fighting the VEAC investigation which is pushing for bans and restrictions on detecting in large areas which we now are able to detect. It is up to all of us to get behind the fight.
Keep swinging Stoppsy.



MacRob

Good Contributor





Number of posts

: 100


Registration date :

2010-12-06



Hi Stoppsy,

Glad to hear that you are on the mend, missed your gold grabbin adventures. Looking forward to more of them with the youngin


Rege-PA

Seasoned Contributor





Number of posts

: 160


Registration date :

2011-05-16




---
Permissions in this forum:
You
cannot
reply to topics in this forum